Most of Mifuko baskets come from Kenya: weaving Kiodo baskets is a traditional Kenyan handicraft. In addition, we have operations in other African countries. Milulu grass baskets are woven by hand in the Iringa region in Tanzania, and elephant grass baskets in the Bolgatonga region of Ghana.
The making of a Kiondo basket begins when an artisan woman in rural Kenya crosses two long strands of twine, or warp thread, with two other long strands. Using a traditional weaving technique called lash weave, she weaves two strands over the other pair. Warp threads are added along the way, using from 50 to 100 in a basket. It takes between half a day to two days for the artisan to weave a basket. When it is finished, the surface is trimmed with scissors and the artisan's name added to the product tag. The basket can start its journey from Kenya to Finland and from there to resellers and customers all over the world.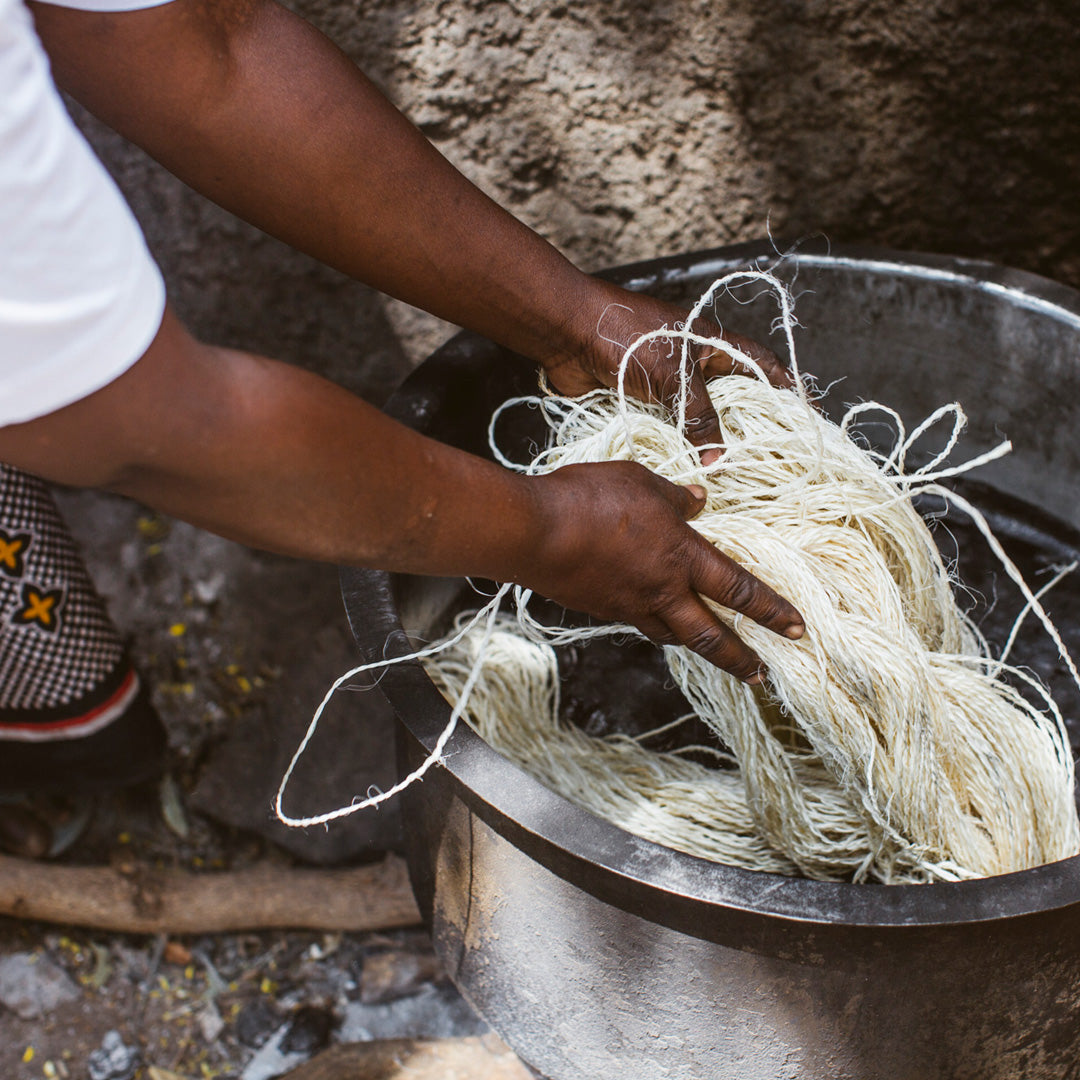 Sustainable materials
All Mifuko products are handmade from sustainable materials. The traditional basket material in Kenya is sisal, but for our Kiondo baskets we also use upcycled plastic, paper twine and repurposed wool yarn. In other basket models we use palm leaves, milulu grass and elephant grass. We work closely together with our material suppliers and artisans who make the products. It allows us to track and trace every step of the production process, from raw material suppliers to sales.
Read more about the materials we use here.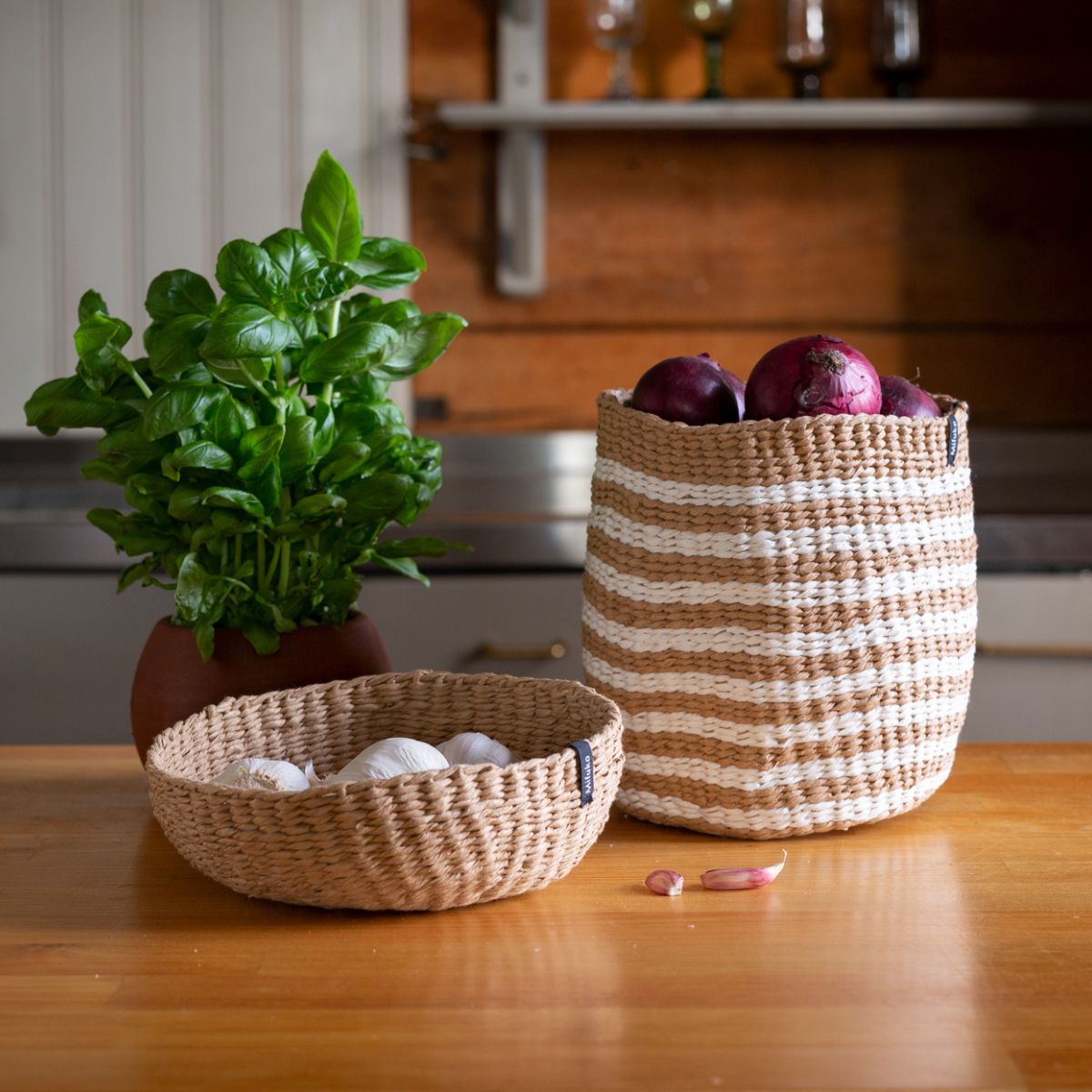 Care instructions
Mifuko's Kiondo baskets are folded for transport. You can shape the basket by spraying it with a little water and bending it by hand.
You can also use Kiondo baskets outdoors, as they can tolerate a little moisture. However, make sure that the basket is allowed to dry properly and is not wet all the time.
With the exception of plastic baskets, Kiondo baskets cannot be washed in water, but you can clean stains by gently dabbing with a damp cloth.
Read more about how to look after your Mifuko basket here.
Our baskets are perfect for storing just about anything!
Mifuko baskets in come many sizes, materials and colours. Find you favourite now!  
Mifuko Blog
Latest articles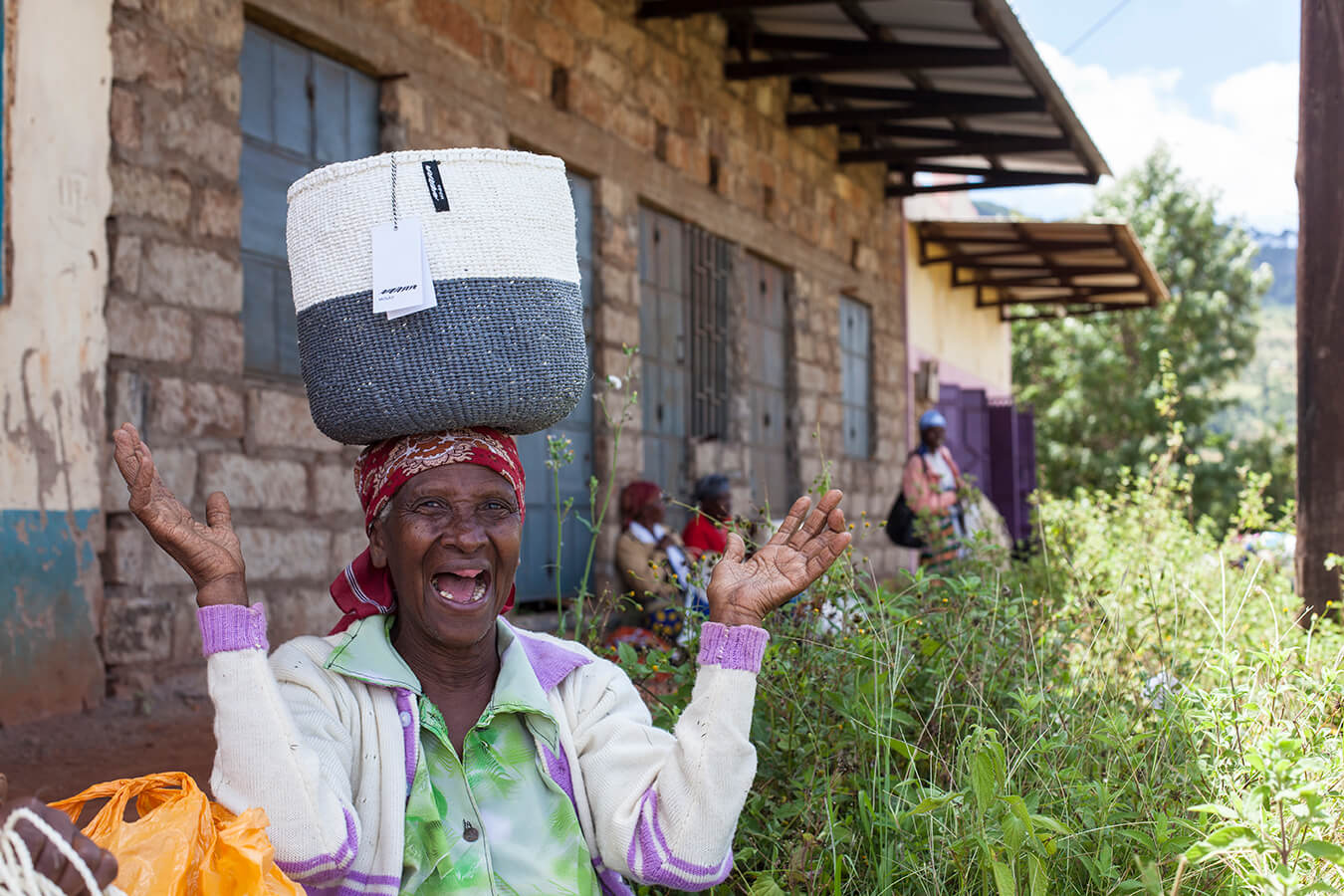 FairTrade
Our goal is to contribute to solving the issues humanity faces, such as poverty, gender inequality and loss of biodiversity.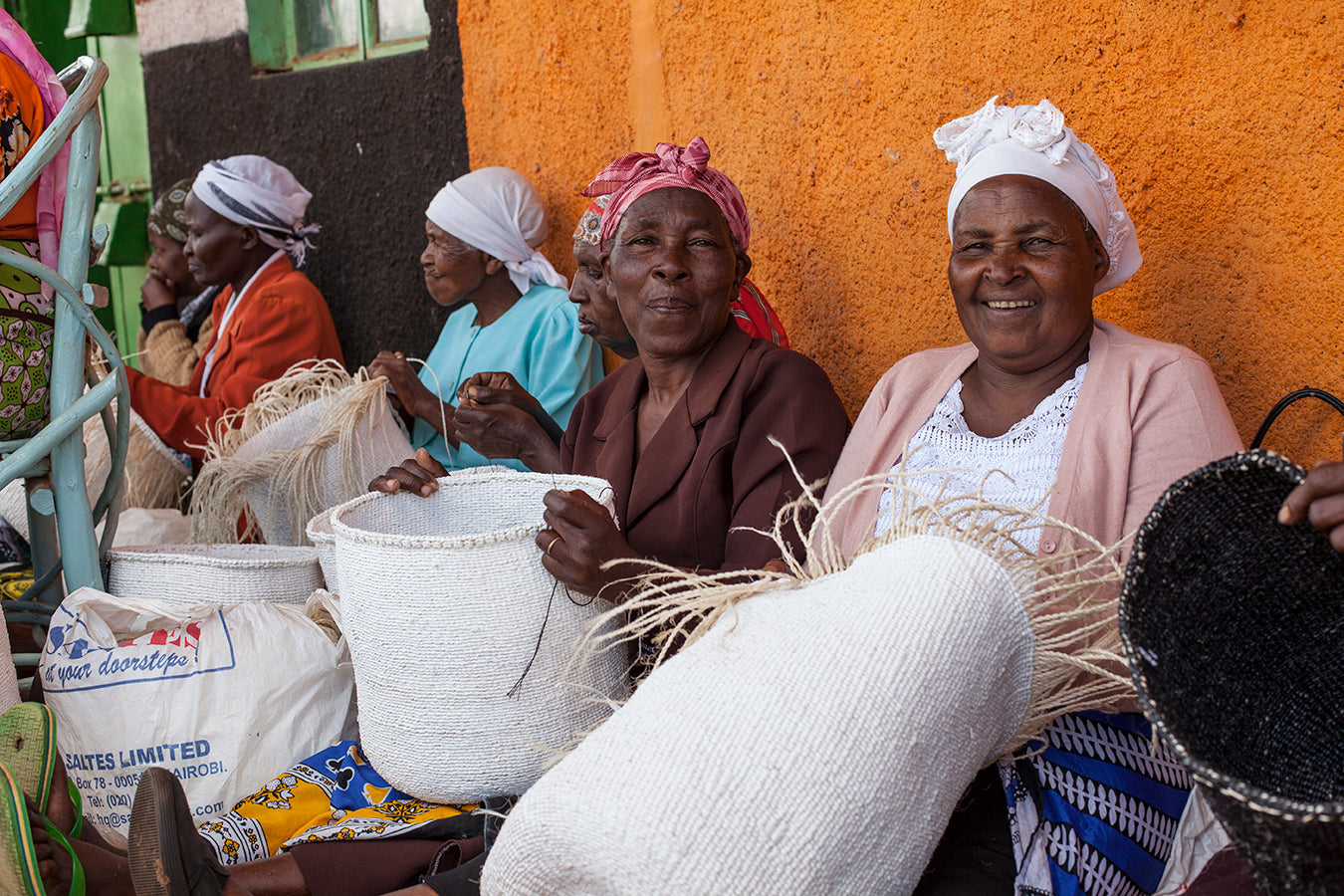 The journey of Mifuko's baskets from the artisans' hands in rural Kenya to your home, begins with you.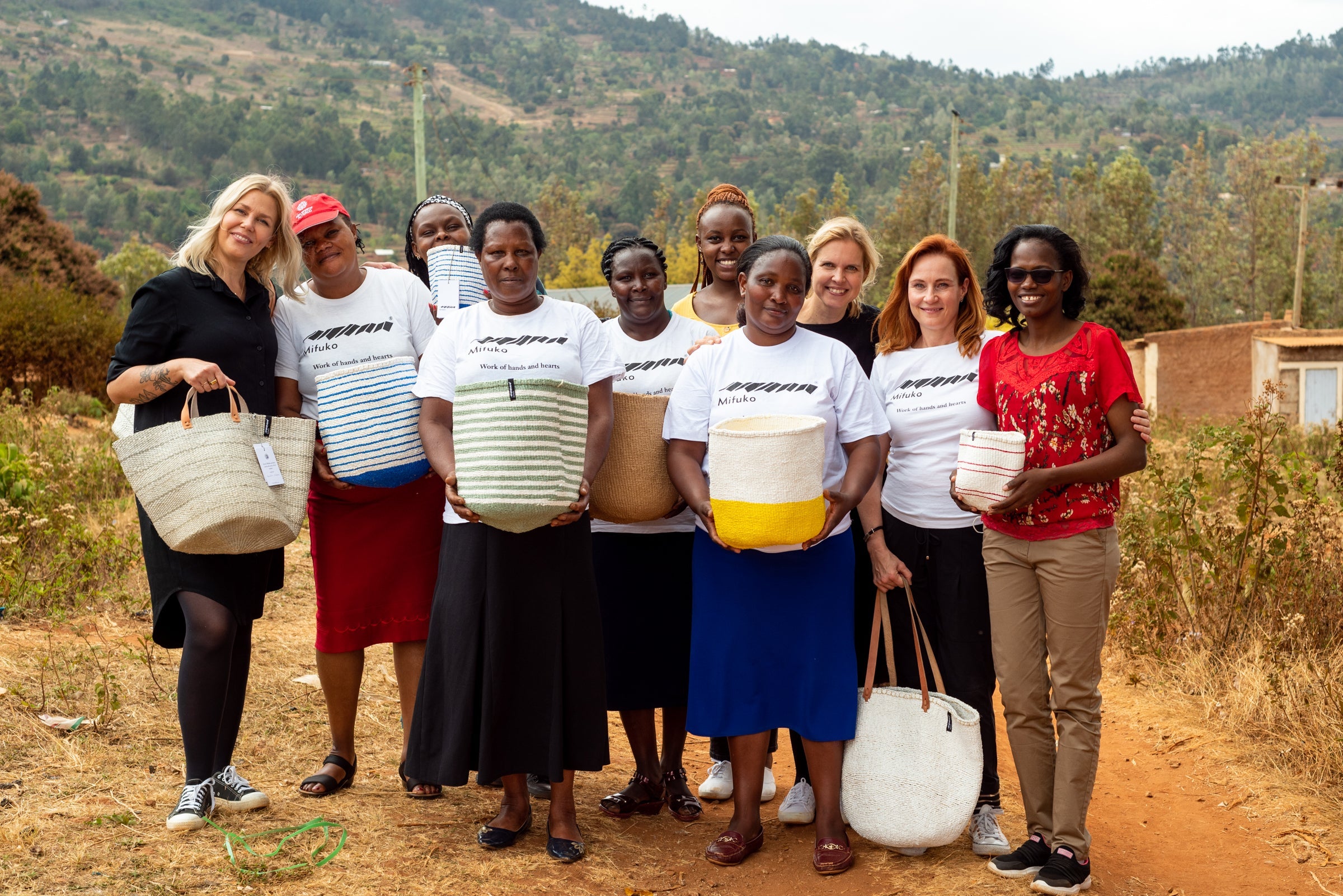 Three inspiring women in leadership positions at Mifuko's Kenyan team talk about their experiences as women in the work force and what it means to #EmbraceEquity.