CARE INSTRUCTIONS FOR BASKETS
SHAPING YOUR BASKET
Mifuko Kiondo baskets are folded for transport. You can shape them by spraying them lightly with water and then shaping them with your hands.
This video shows how to unfold and shape your Kiondo basket.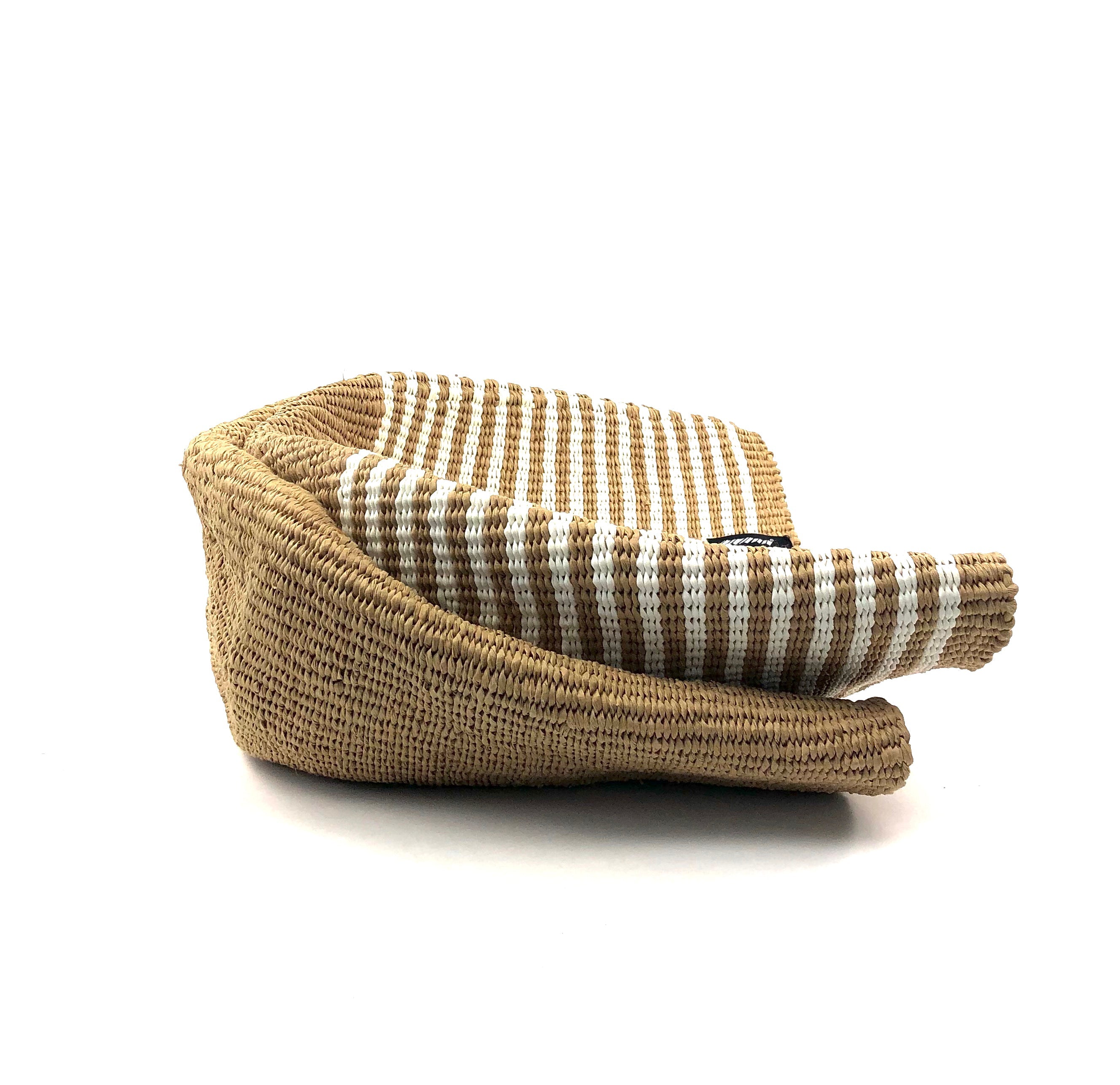 STORING YOUR BASKET
You can store Kiondo baskets by folding them up and stacking them when not in use.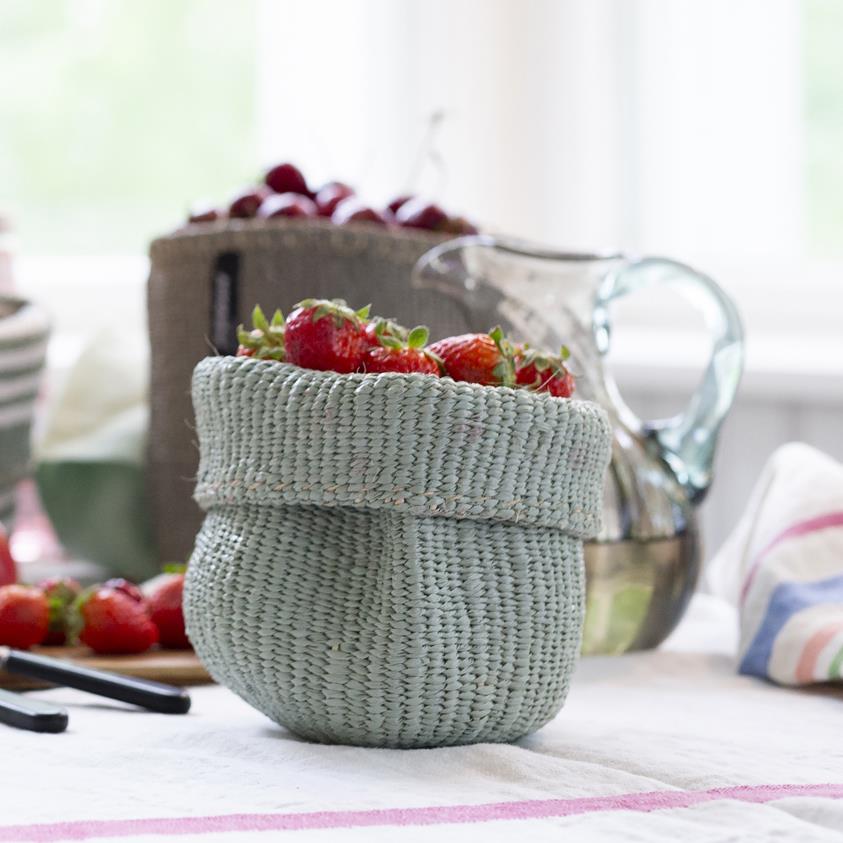 Adjusting your basket
You can create a new look for your basket by folding down the top edge.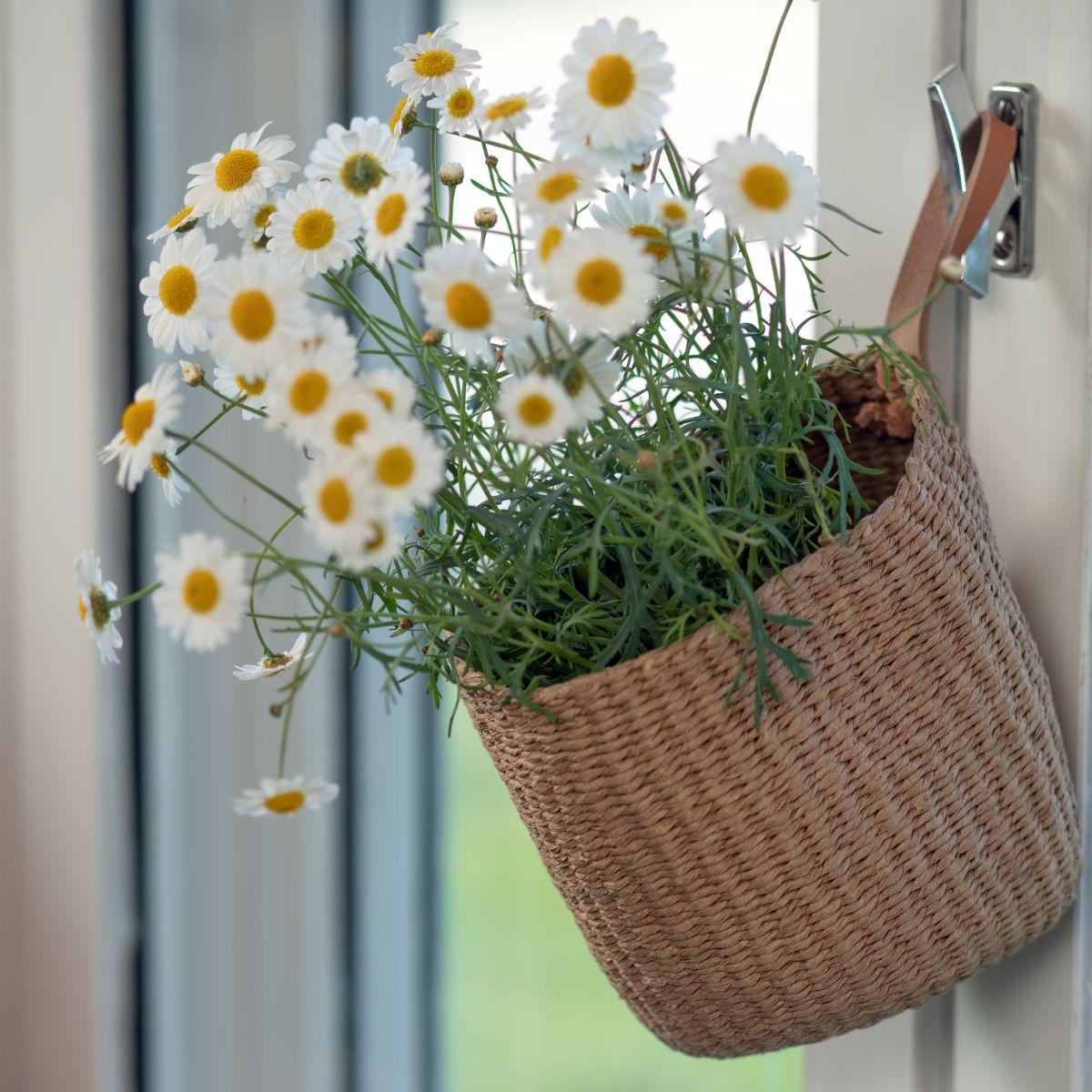 USING YOUR BASKET FOR PLANTS AND OUTDOORS
Our Kiondo baskets are well suited for outdoor use and you can also use them as a plant basket. All Kiondo baskets tolerate some humidity, rain and water. However, it is important that the basket is not wet all the time. And if it gets wet, empty the basket and let it dry well. 
When using the basket as a plant basket, place a saucer inside the basket before putting a plant in its pot inside. 
Best place for a basket is on a covered balcony or under an eave where it is not in direct rain fall.
If the basket is constantly wet, sisal and paper will start to decompose. When using fertilisers when watering the plants, avoid the basket from getting wet as the chemicals will increase risk of decomposing.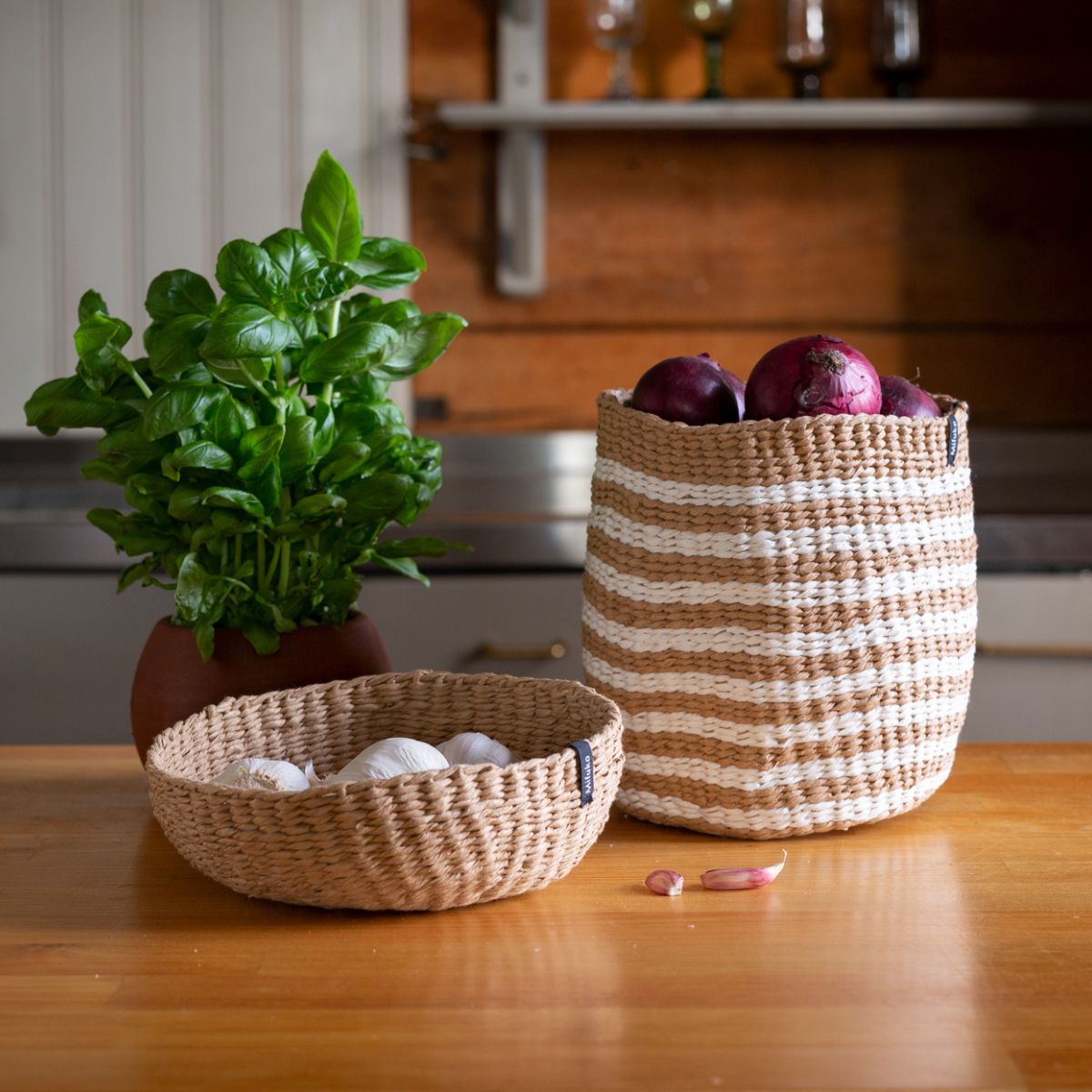 CLEANING YOUR BASKET
Baskets that are made of sisal and recycled/upcycled plastic are not afraid of a little water. You can clean them with damp cloth or rinse with water but prevent from rubbing the surface. Let dry in a warm place but not in direct sunlight.
Baskets made of paper, sisal and palm tree leaves do not tolerate soaking, but can be cleaned with water. Remove any stains as quickly as possible by blotting the stain with a clean, absorbent rag until the rag is saturated. Do not rub the stain or you will push the stain into the fibres and damage the surface. Continue blotting with a clean rag until the rag comes away clean. Let the basket dry airily to avoid misshaping.
Do not rub, machine wash, spin or tumble dry.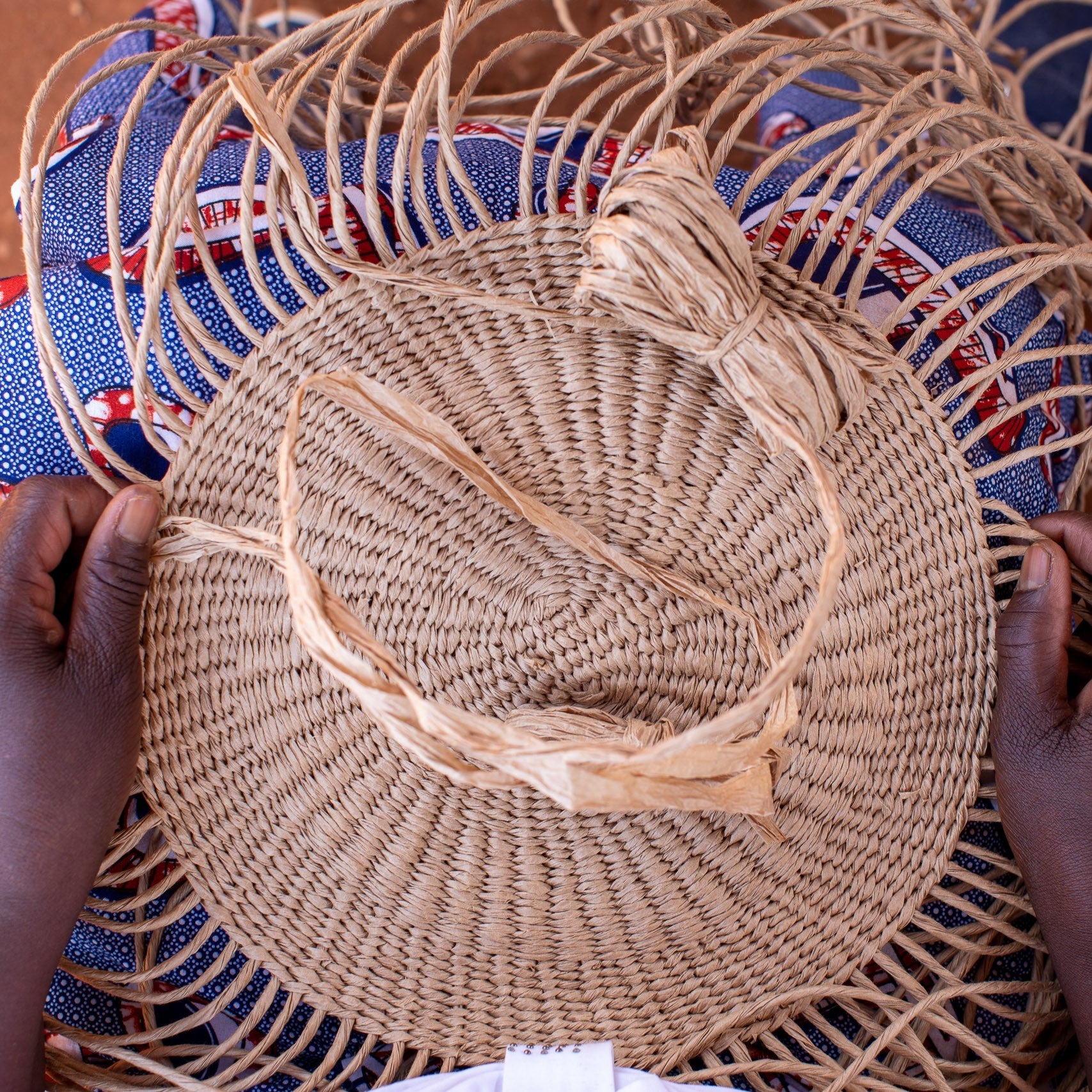 Sustainable materials
All Mifuko products are handmade from sustainable materials. Most of the materials we use are locally sourced from Kenya, both to promote sustainable Kenyan industries and to minimise transportation emissions. We continuously train our local partners on process knowhow which enables us to increase production and improve product quality. We work closely together with our material suppliers and artisans who make the products. It allows us to track and trace every step of the production process, from raw material suppliers to sales. The entire supply chain is transparent.