Materials
Read more about the materials
we use to make our products.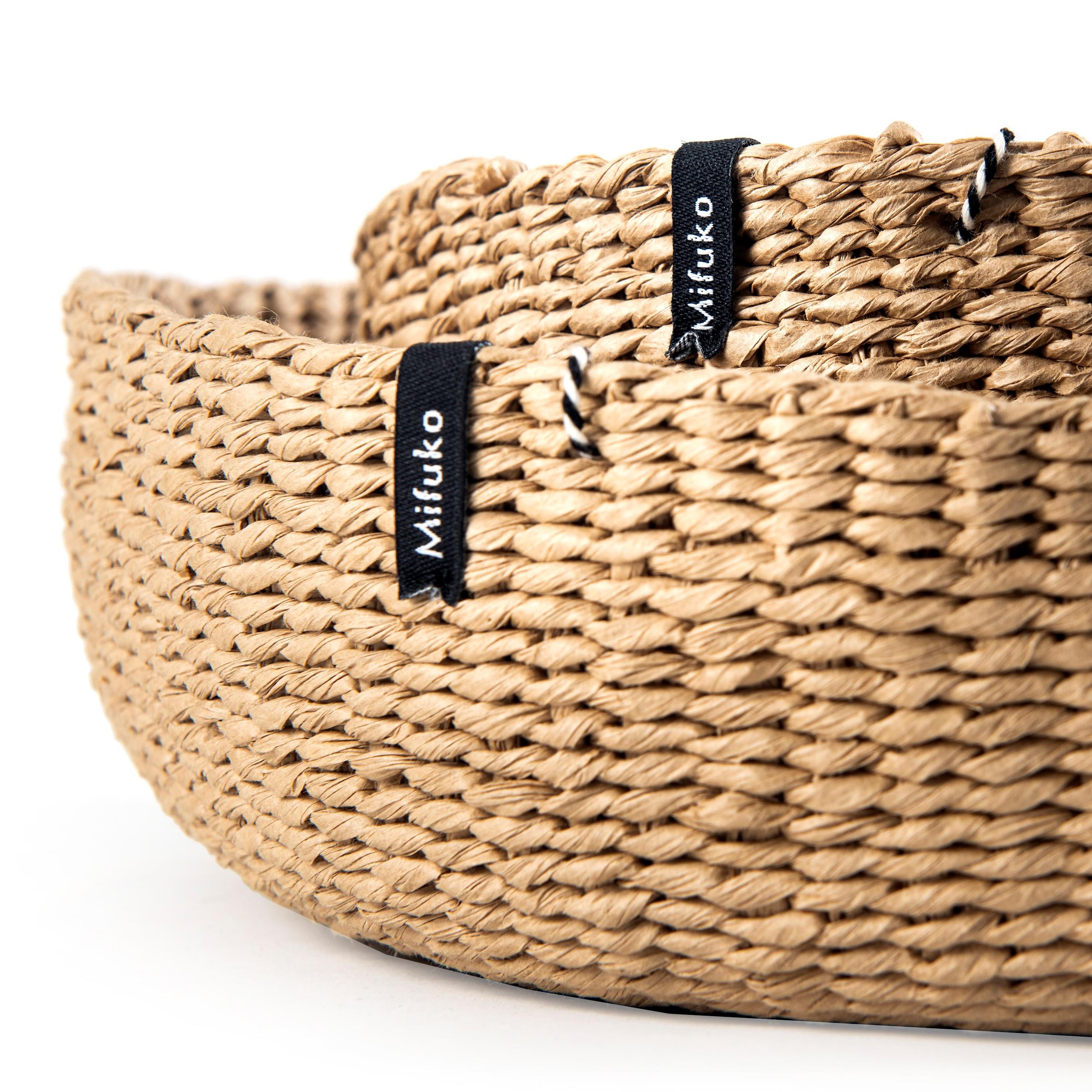 Paper
Paper is a beautiful and environmentally friendly material that can be fully recycled at the end of its lifecycle. The paper we use is FSC certified. The paper twine used in our baskets was developed with a factory in Kenya.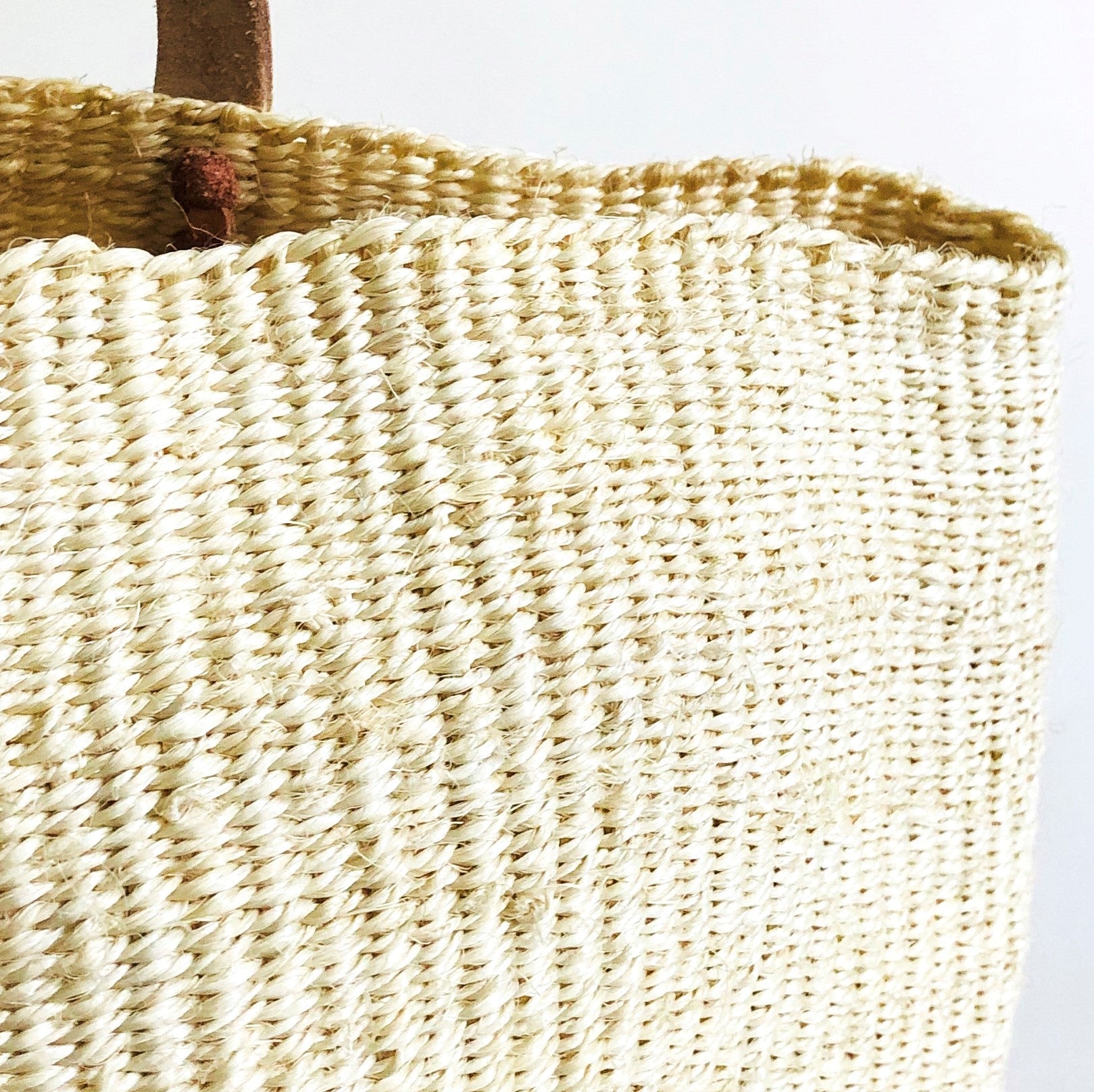 Sisal
Sisal plants grow in Kenya's dry soil, where no chemical fertilisers are used. Sisal is a durable, antistatic and flexible material that can be woven into shape. It may feel rough at first but softens with use. Sisal fibre can be dyed better than other natural materials, so it can be made into different coloured baskets and bags.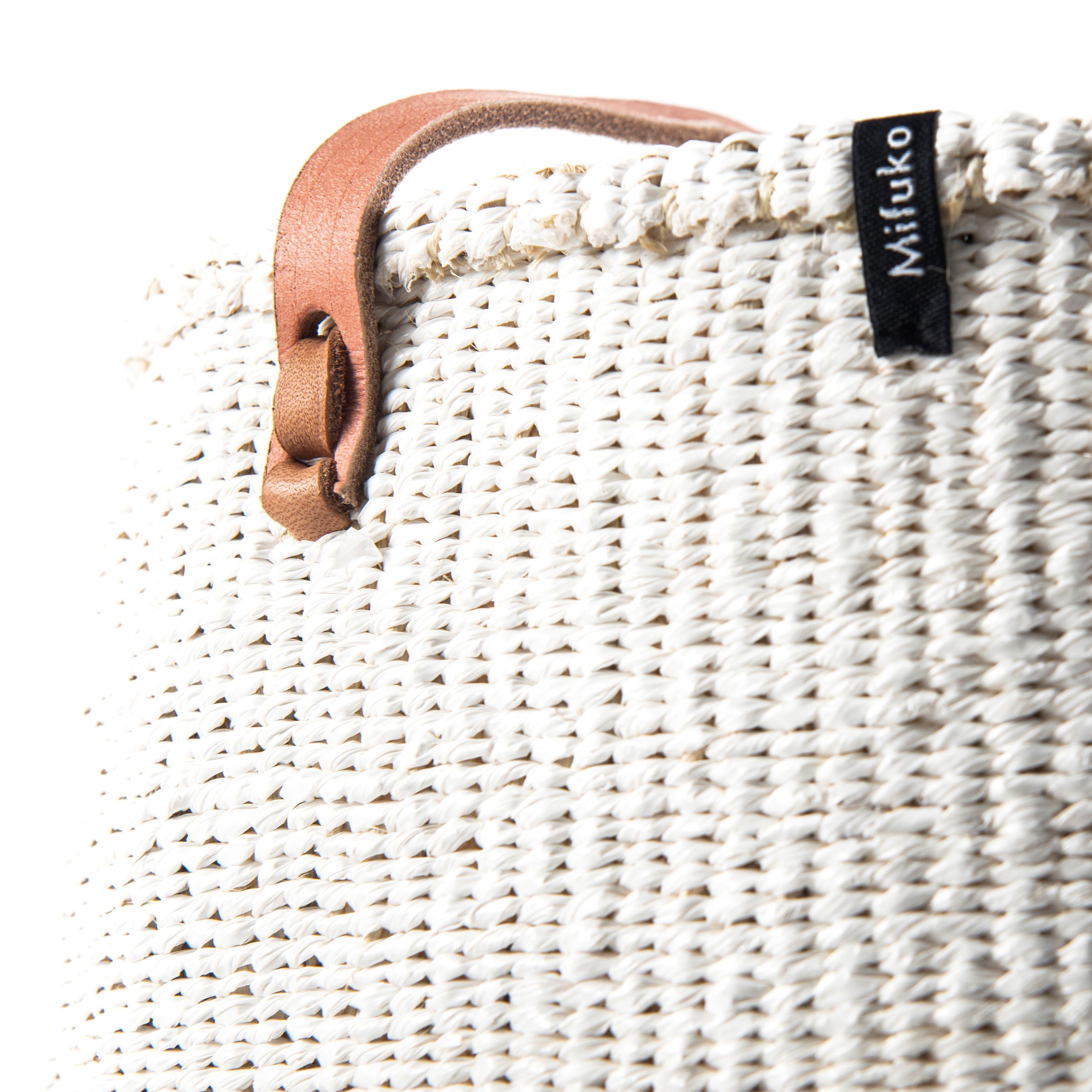 Plastic
Plastic is used due to its durability and predictable quality. Baskets woven from plastic are easy to clean and water resistant, making them suitable for outdoor use. We use upcycled plastic whenever
possible. Plastic meets food grade requirements, so the products are safe to use in contact with food.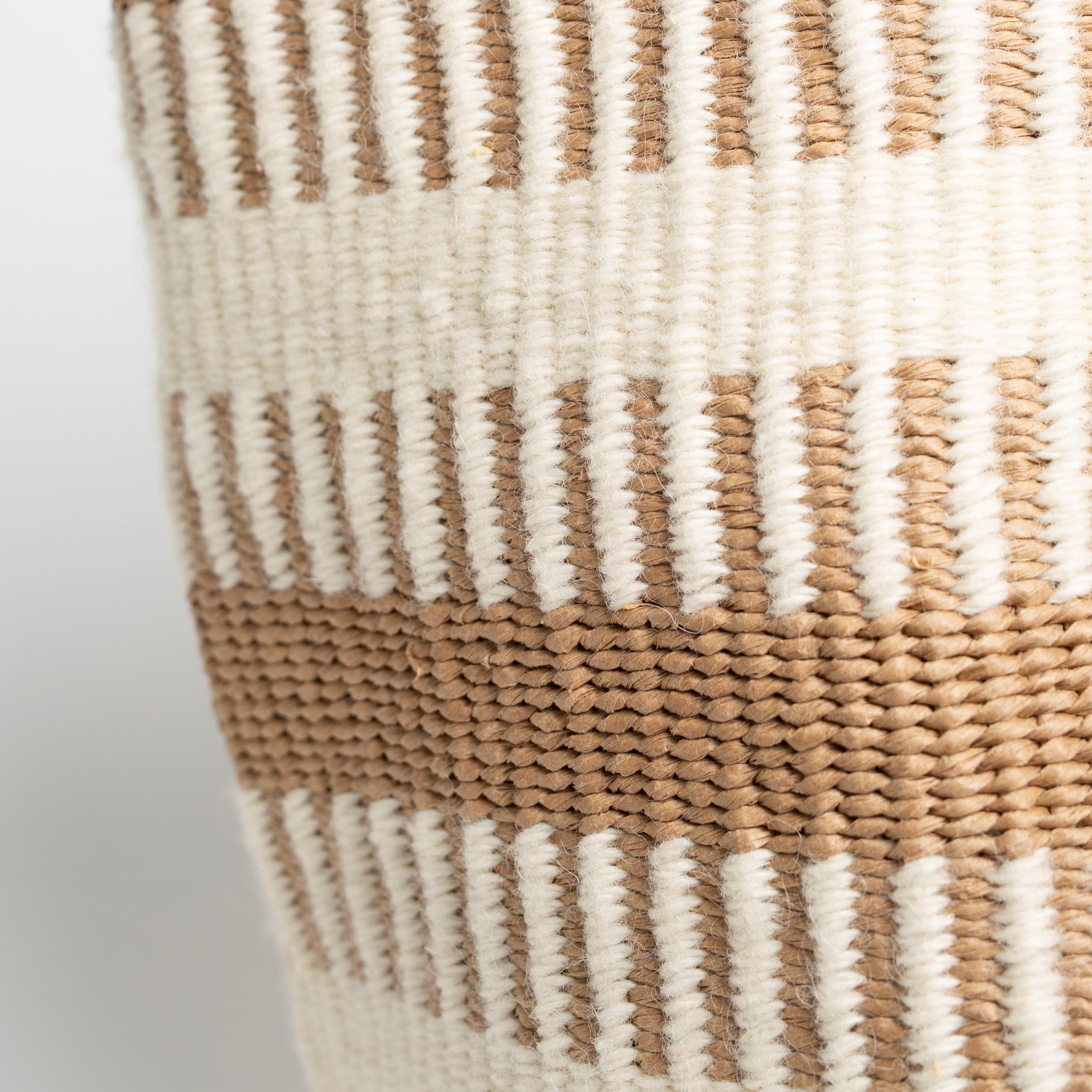 Wool
Wool is known as an insulating, durable and easy-care natural material. The wool we use is surplus wool from the carpet industry.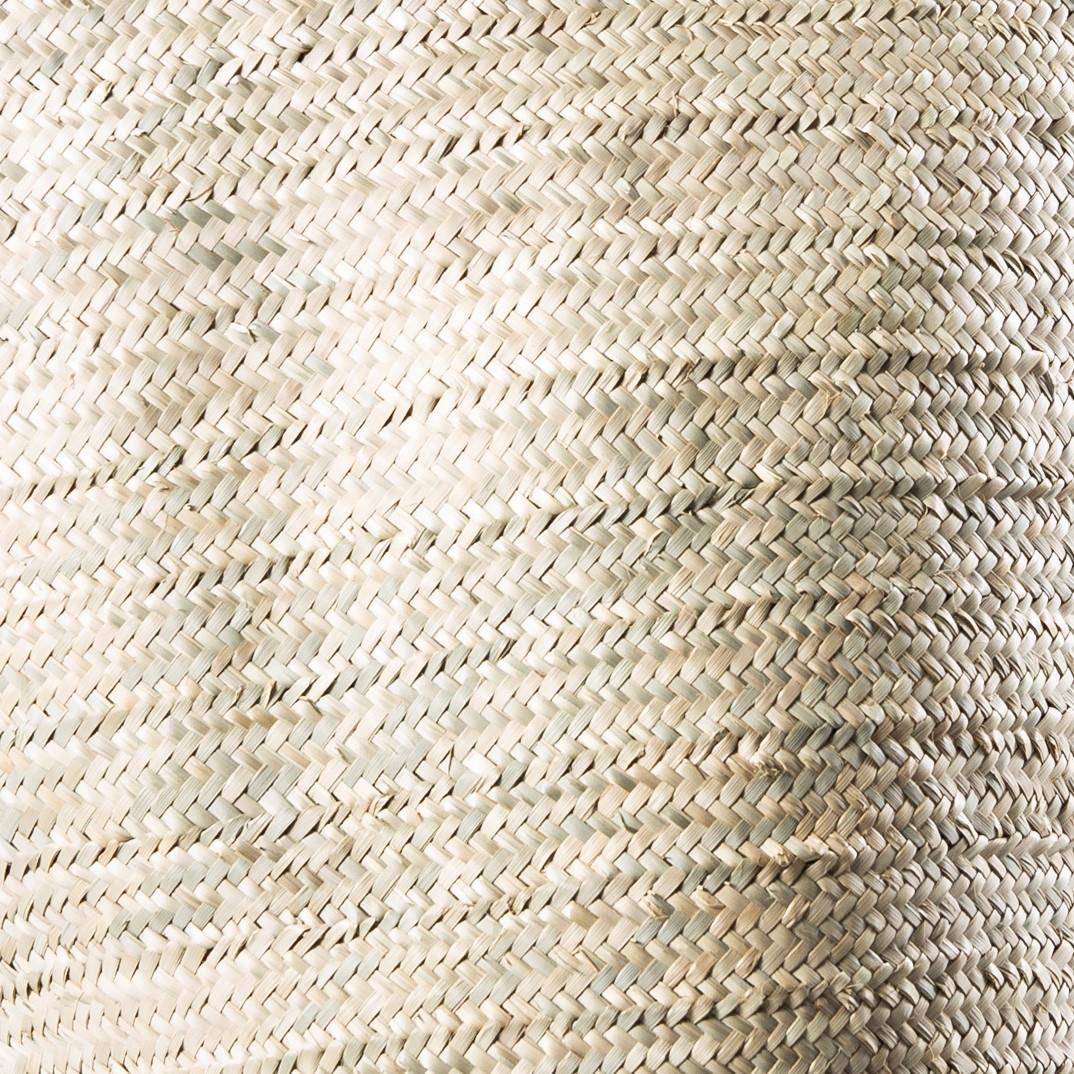 Palm leaves
Palm leaves are light and flexible. In Kenya, the fallen palm leaves of the native mkeka palm are collected from the riverbanks and woven into baskets. Palm leaves change colour over time. When the product is first woven, it is greenish in colour. The colour changes to a light natural colour within 1-2 months.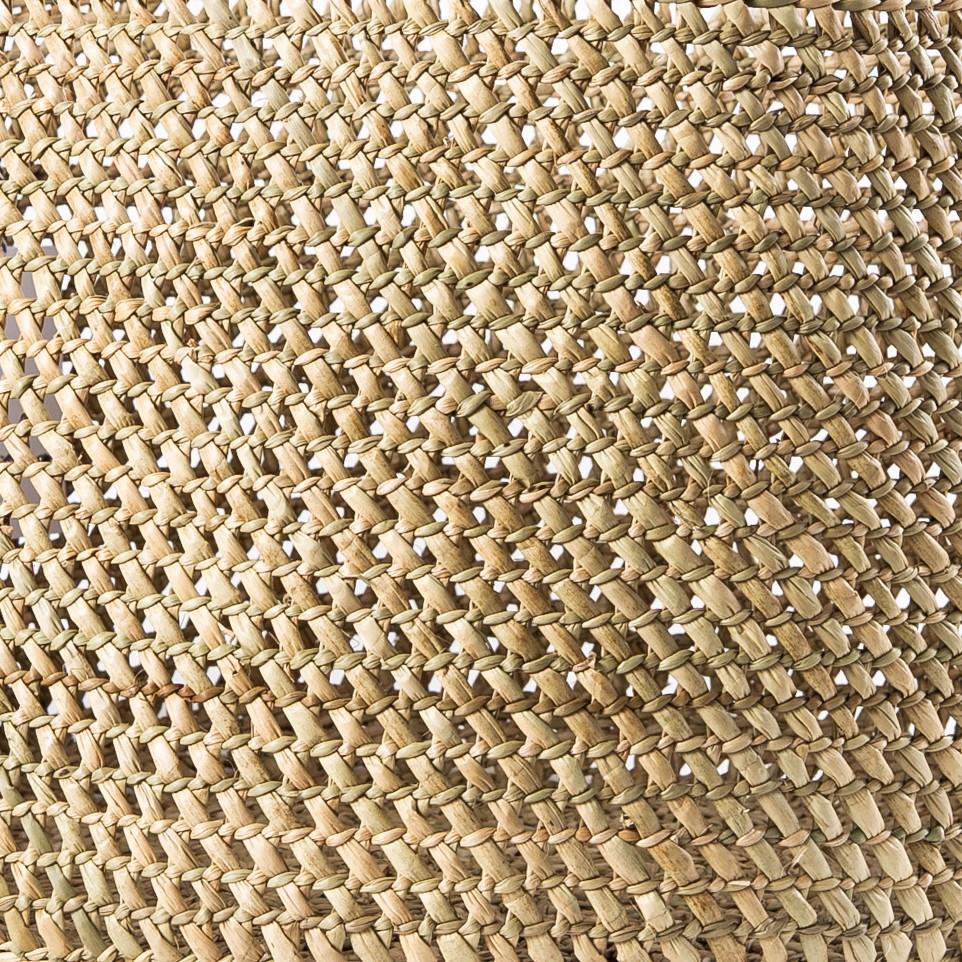 Milulu grass
Milulu grass is a reed that grows naturally in tropical wetlands and is woven into baskets using a traditional weaving technique in the village of Iringa, Tanzania. Milulu grass changes colour over time. When the product is first woven, the grass is greenish in colour. The colour changes to a light natural colour within 1-2 months.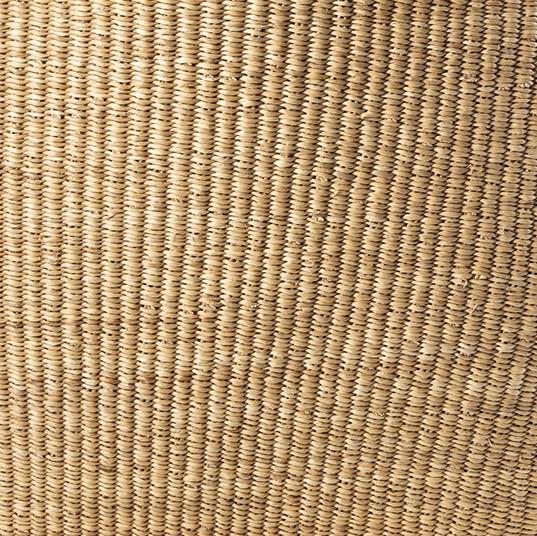 Elephant grass
Tall elephant grass grows naturally in northern Ghana. The grass is dried, split in half and twisted together to make it flexible for weaving. Products made of elephant grass can be cleaned and reshaped by moistening them with water.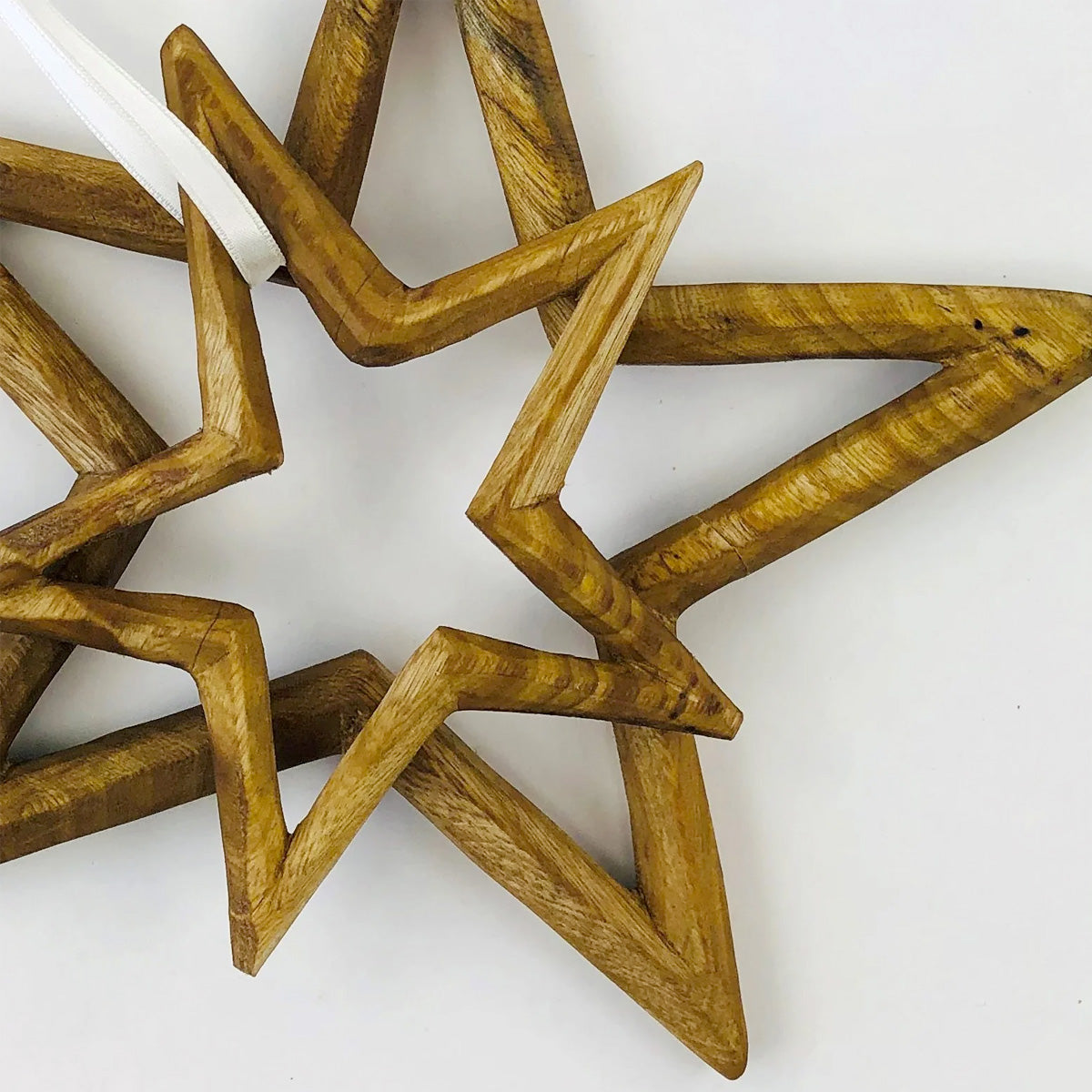 Jacaranda wood
For our ornaments we use freshly fallen branches of the jacaranda tree. While the branches are still soft, they are cut and carved into ornaments and then dried before sanding. The natural wood ornaments are finished without chemical treatment, bringing out the natural colour of the wood. The painted ornaments are finished with water-based acrylic paints and coated with clear varnish.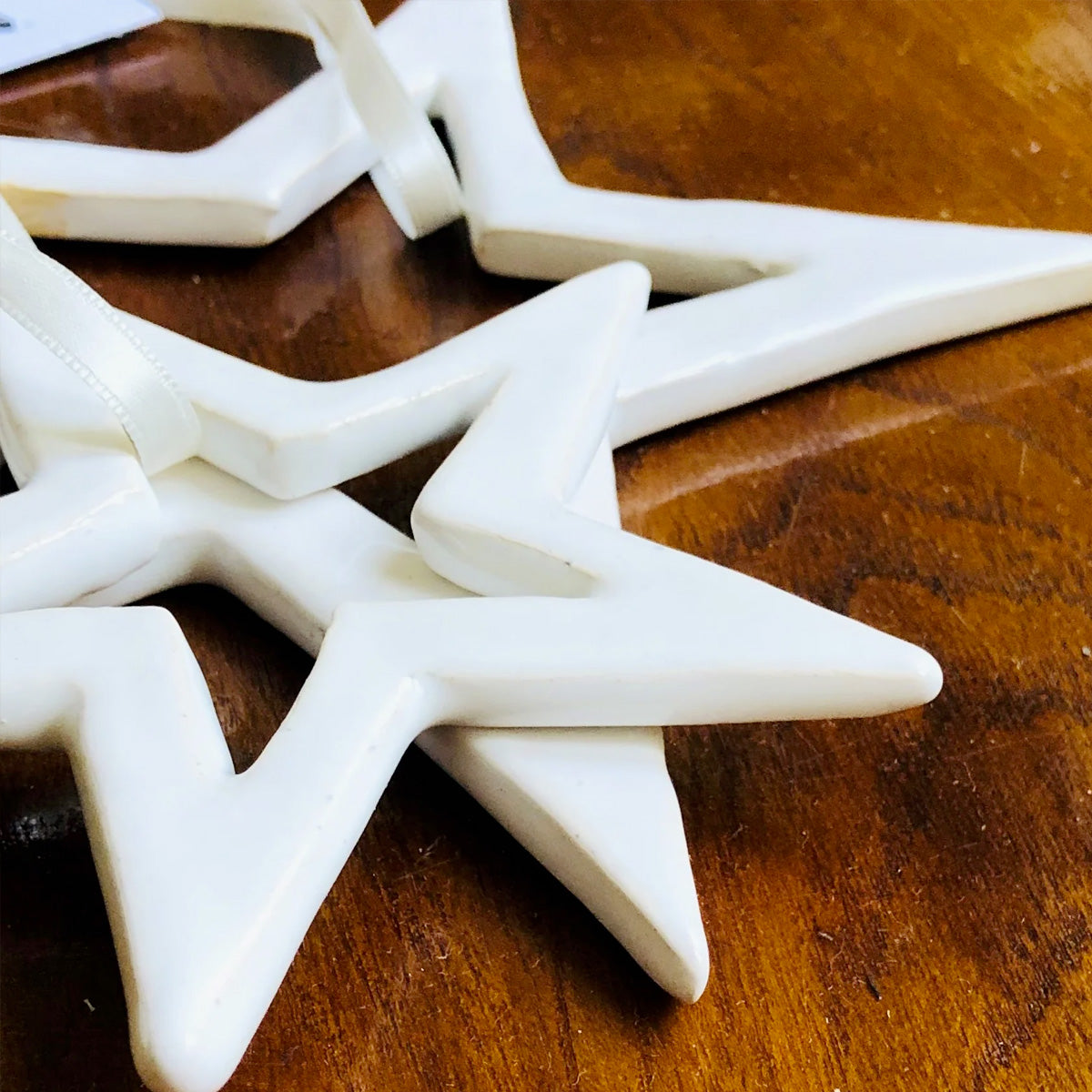 Ceramic
The ceramic material is mixed from clay that artisans collect from the local riverbed. Ornaments and other objects are shaped by hand, glazed, and fired to give a
glossy finish.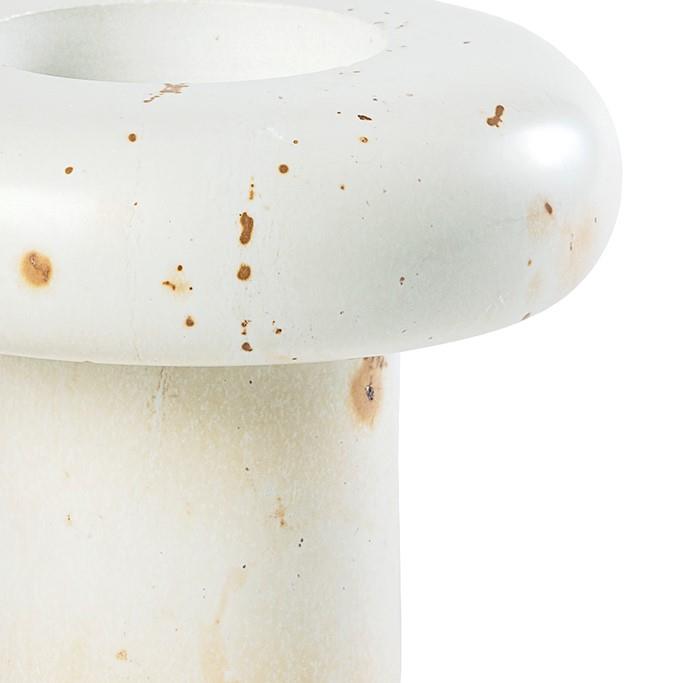 Soapstone
The heart of Kenyan soapstone crafts is in western Kenya, near Lake Victoria. Soapstone has a creamy white hue with pink, grey or brown marbling. The raw soapstone is quarried by hand from pits dug with picks and shovels. The pits are then filled to minimise the impact on the landscape. After carving, the artisans smooth the rough edges of the soapstone with wet sandpaper.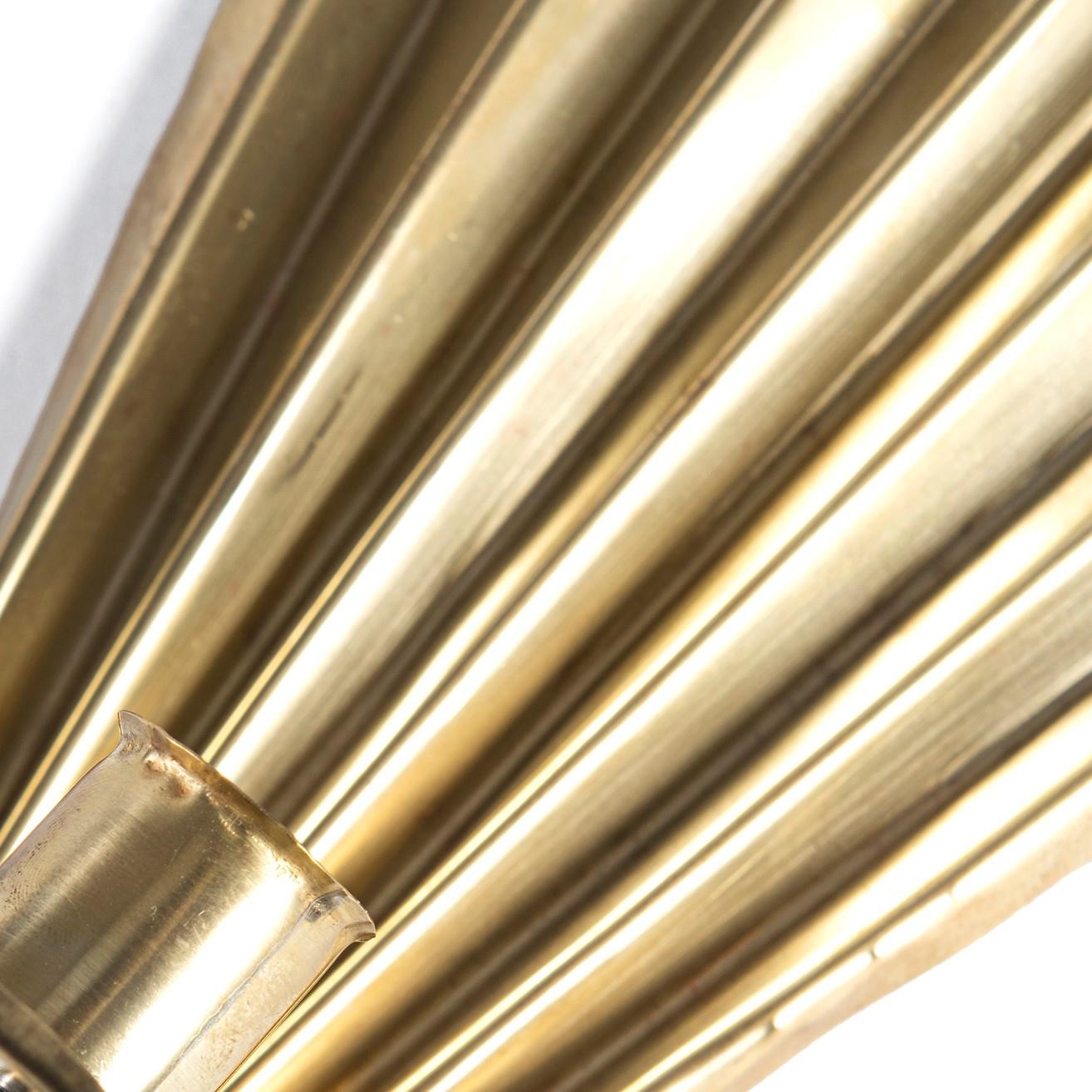 Brass
The colour of brass is similar to gold and it has a beautiful shine to it. Brass is a very durable material and is not susceptible to corrosion caused by oxidation. It can tarnish, but this only affects the shine, not its durability or performance.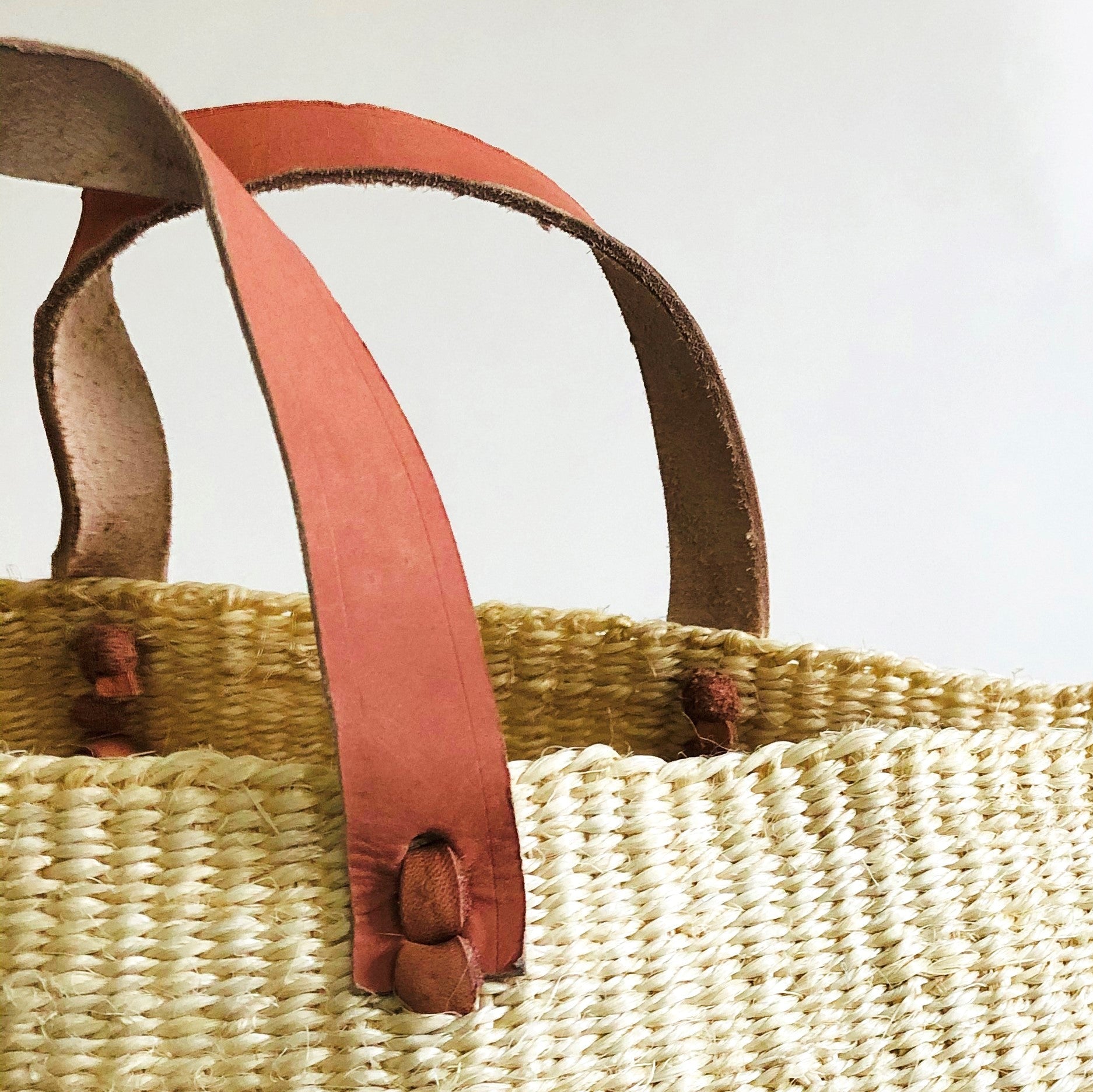 Leather
The handles and straps of our products are made from locally sourced leather. The leather is vegetable tanned, a process that uses organic materials and natural tannins derived from the bark, leaves and branches of trees and plants. The leather is cut and fastened to the baskets using traditional techniques. A variation in colour is natural as it depends on where and how the cow has been bred.
Mifuko Blog
Latest articles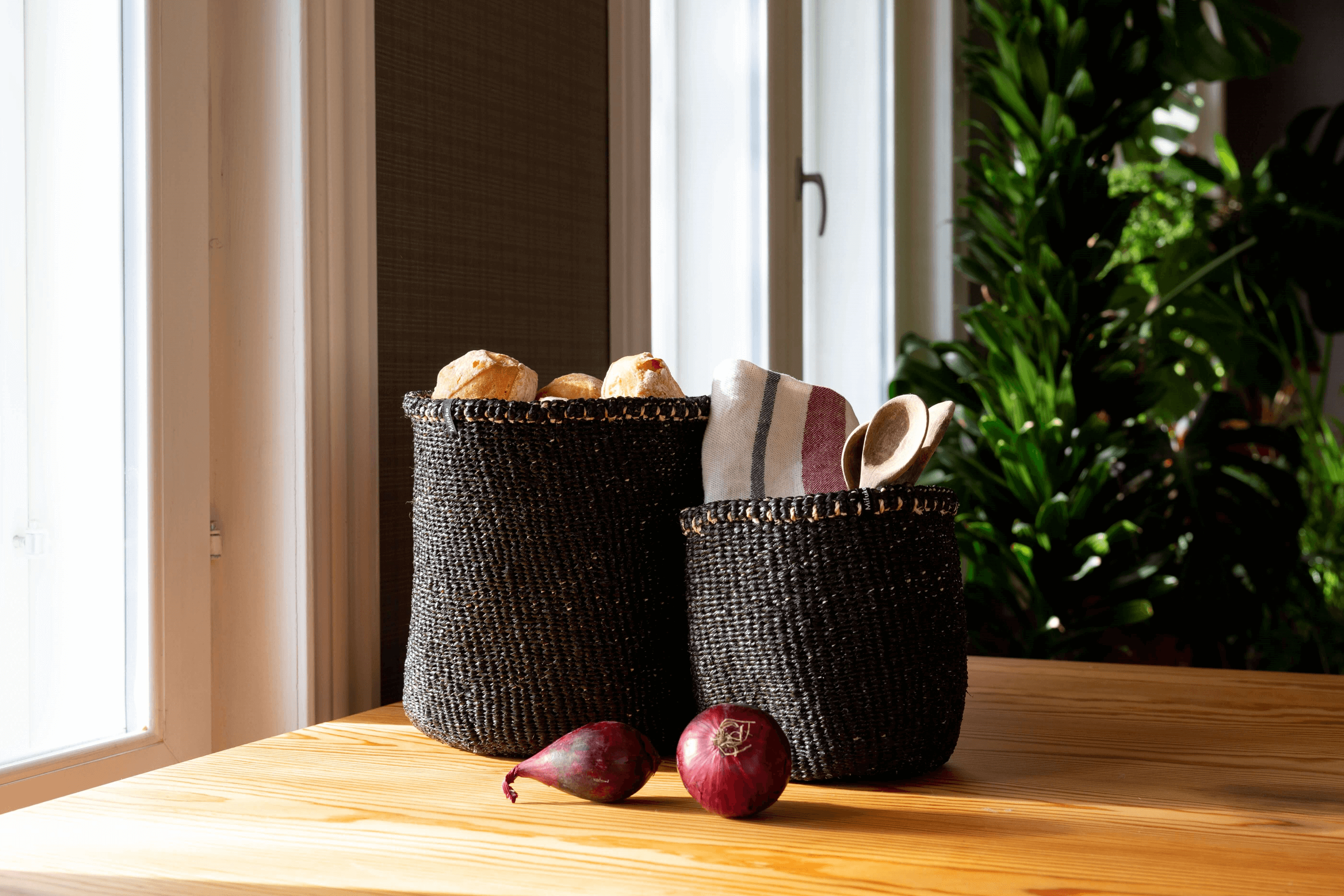 Mifuko is committed to designing baskets that are both beautiful and multifunctional! Our baskets are sustainable, handwoven and durable.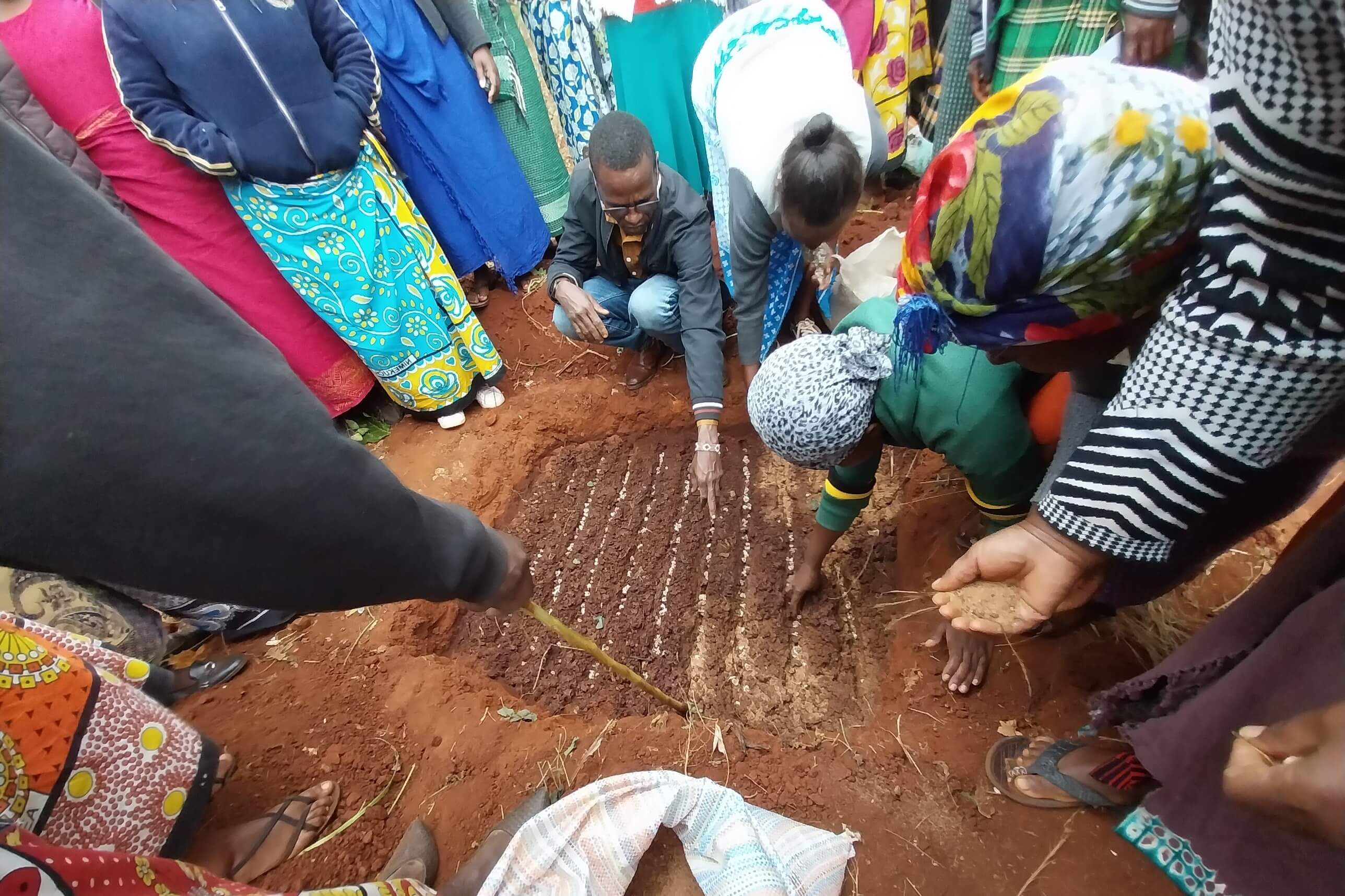 SoilWatch empowers ecosystem restoration and food system transformation with transparent and science-based evidence throughout the project cycle.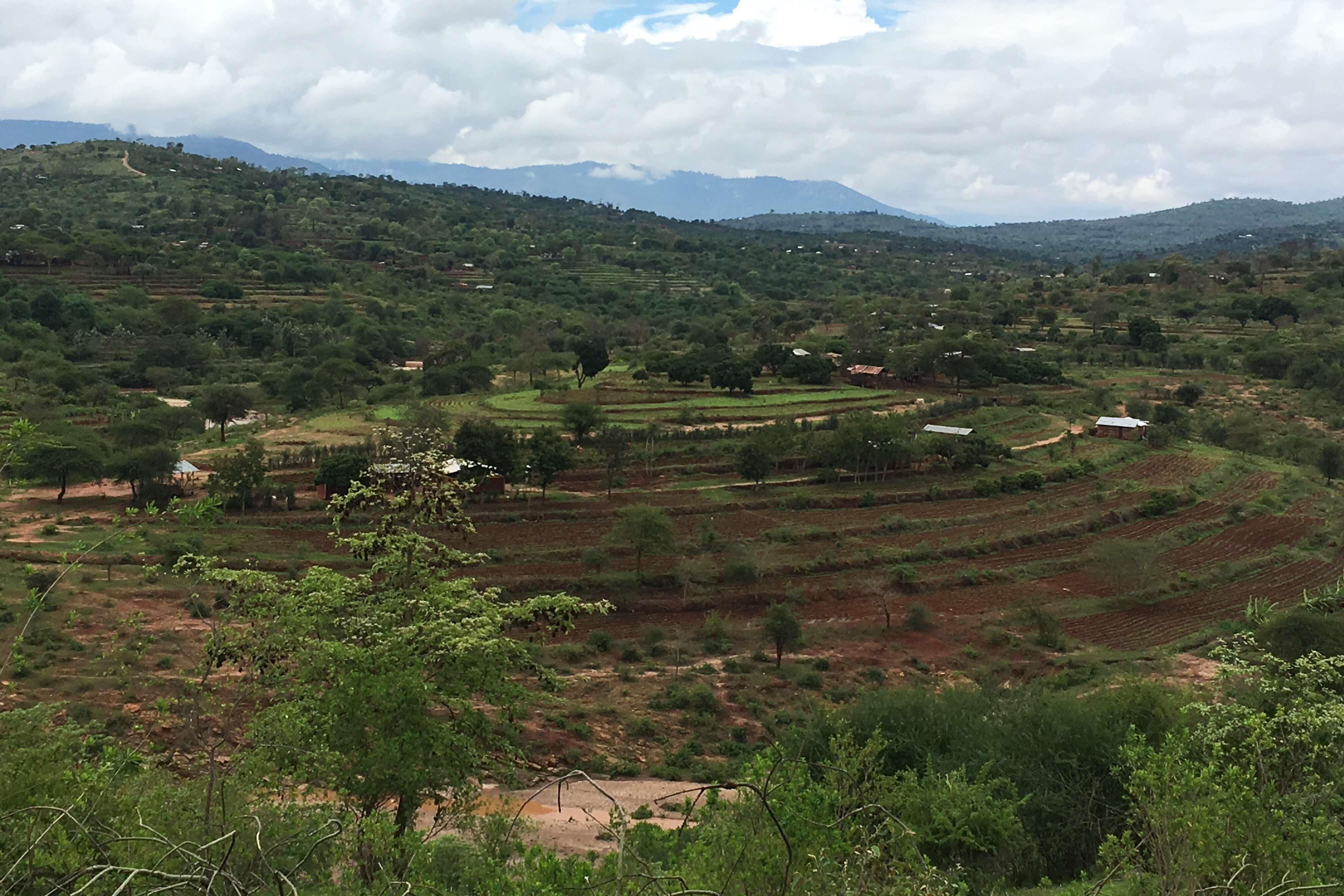 Mifuko Trust
Although we are not required to do so, Mifuko has for the second year in a row calculated its emissions using the greenhouse gas protocol