Kiondo and Mkeka size chart
As each basket is handmade the size and shape may vary. Size variation for the diameter and/or height is presented in the size chart below.
Length of the leather handles varies depending of the model. Shorter handles are 33 cm / 13" long, and 70 cm / 27" long on our shopper baskets. Vegetable tanned leather colour may vary and be slightly different from what is shown in the product images. 
More information about materials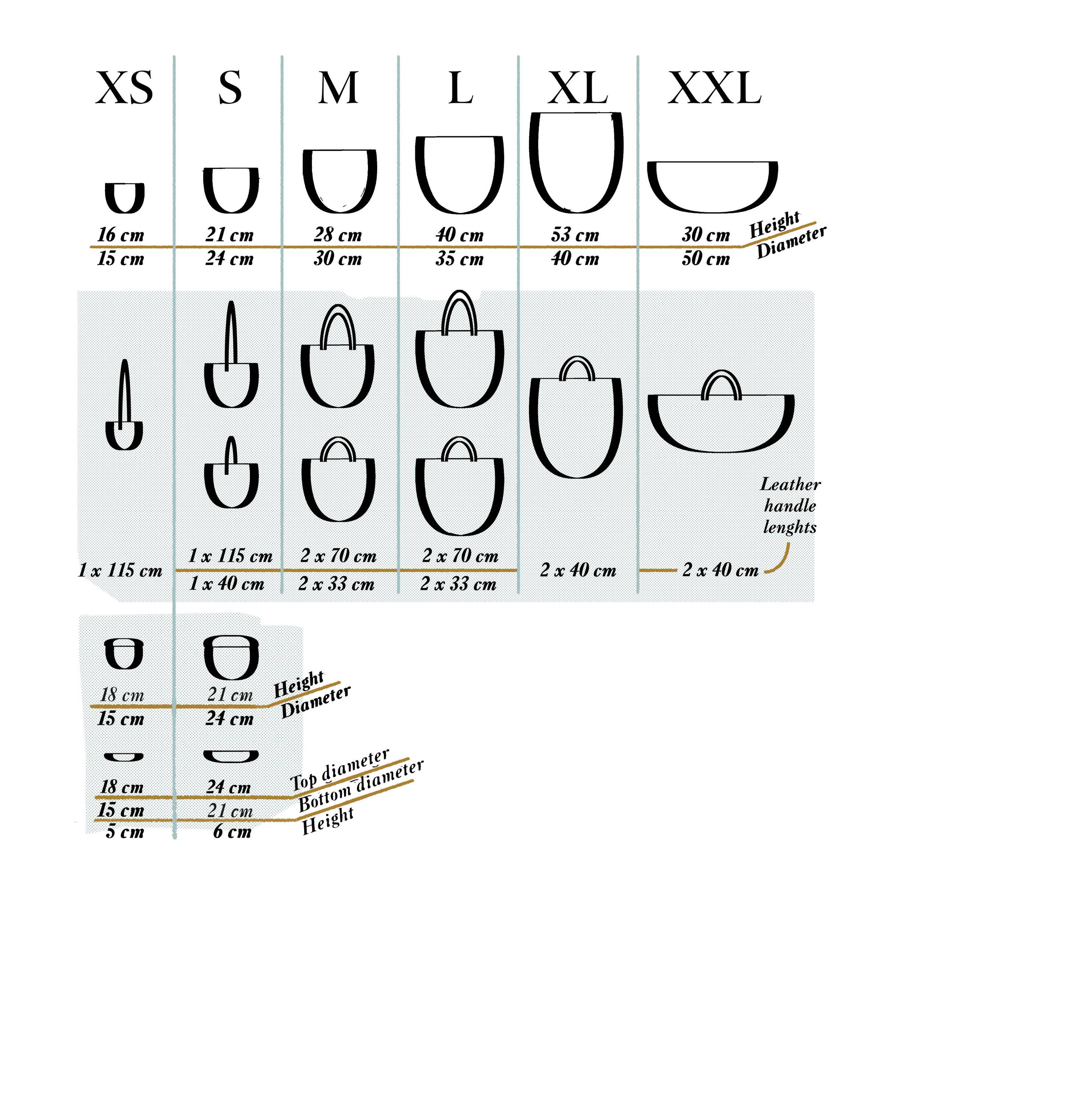 | | | | |
| --- | --- | --- | --- |
| SIZE | DIAMETER |  HEIGHT | SIZE VARIATION |
| XS | 15 cm / 6" | 16 cm / 6.3" | ± 3cm / 1.2" |
| S | 24 cm / 9.5" | 21 cm / 8.3" | ± 3cm / 0.4" |
| M | 30 cm / 11.8" | 28 cm / 11" | ± 5cm / 1.96" |
| L | 35 cm / 13.8" | 40 cm / 15.7" | ± 5cm / 1.96" |
| XL | 40 cm / 15.7" | 53 cm / 20.9" | ± 5cm / 1.96" |
| XXL | 50 cm /19.7" | 30 cm /11.8" | ± 5cm / 1.96" |