Kiondo bowl | Brown S
Material: Paper
Colour: Brown
Size: S
Handmade in Kenya
SKU: B3310
These versatile, flat bowls are a great solution for organising your kitchen or desk. Use them to store food like bread, eggs, tomatoes, and onions, or even to declutter your space by collecting small items like coins and keys.
Size of this product is
S
| | | | |
| --- | --- | --- | --- |
| | Top diameter | Bottom diameter | Height |
| XS | 15 cm / 6" | 18 cm / 7" | 5 cm / 2" |
| S | 21 cm / 8.3" | 24 cm / 9.5" | 6 cm / 2.4" |
As each basket is handmade the size and shape may vary.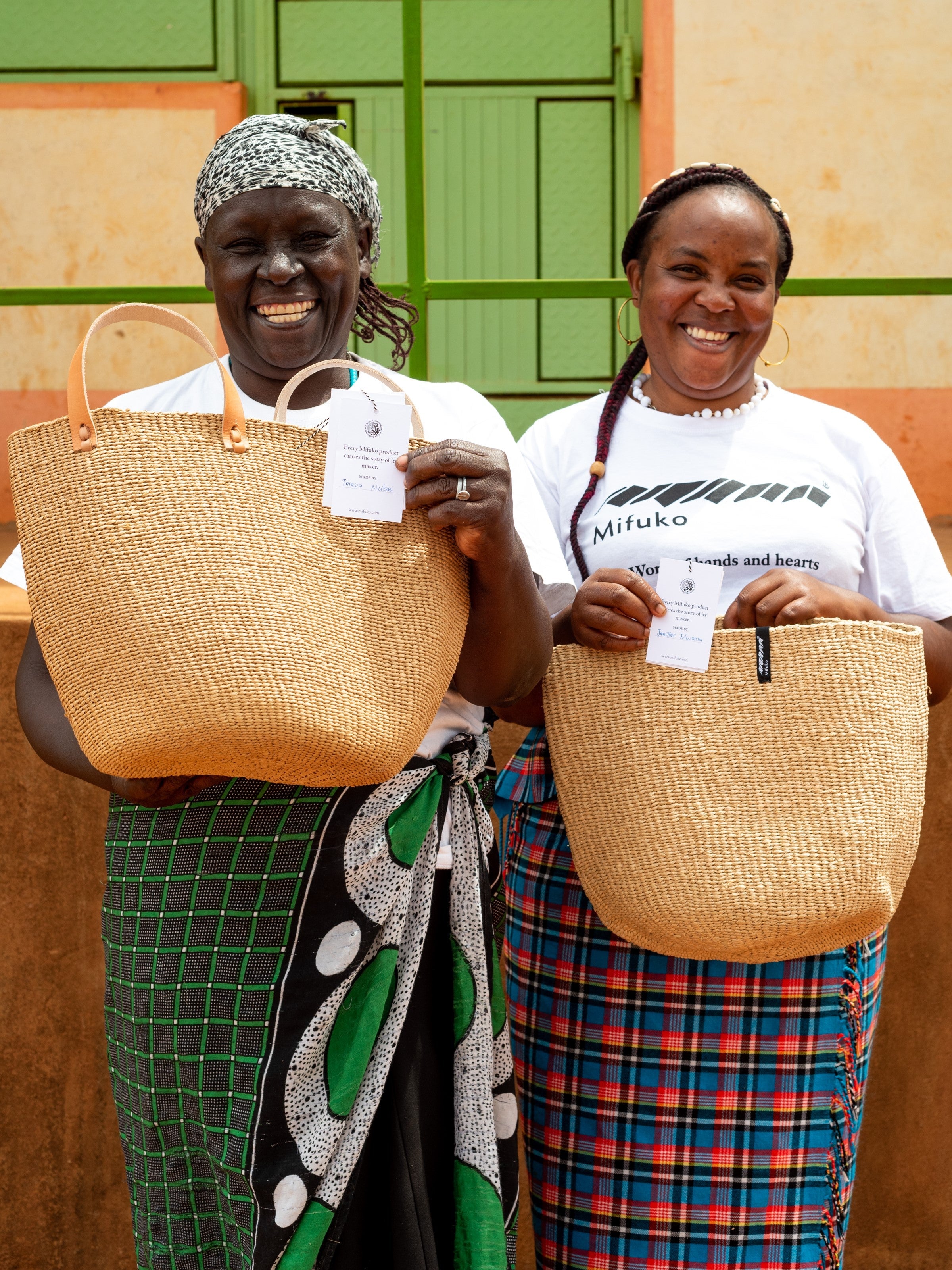 Handmade
At Mifuko, we are proud to offer handmade products crafted by talented artisans from rural communities in Kenya, Tanzania, and Ghana. By choosing Mifuko, you are supporting Fair Trade principles and helping these skilled artisans earn a better livelihood while preserving local craft traditions.
As a certified member of the World Fair Trade Organization (WFTO), we are committed to putting people and the planet first in everything we do.
Each Mifuko product is unique and carries the name of its maker.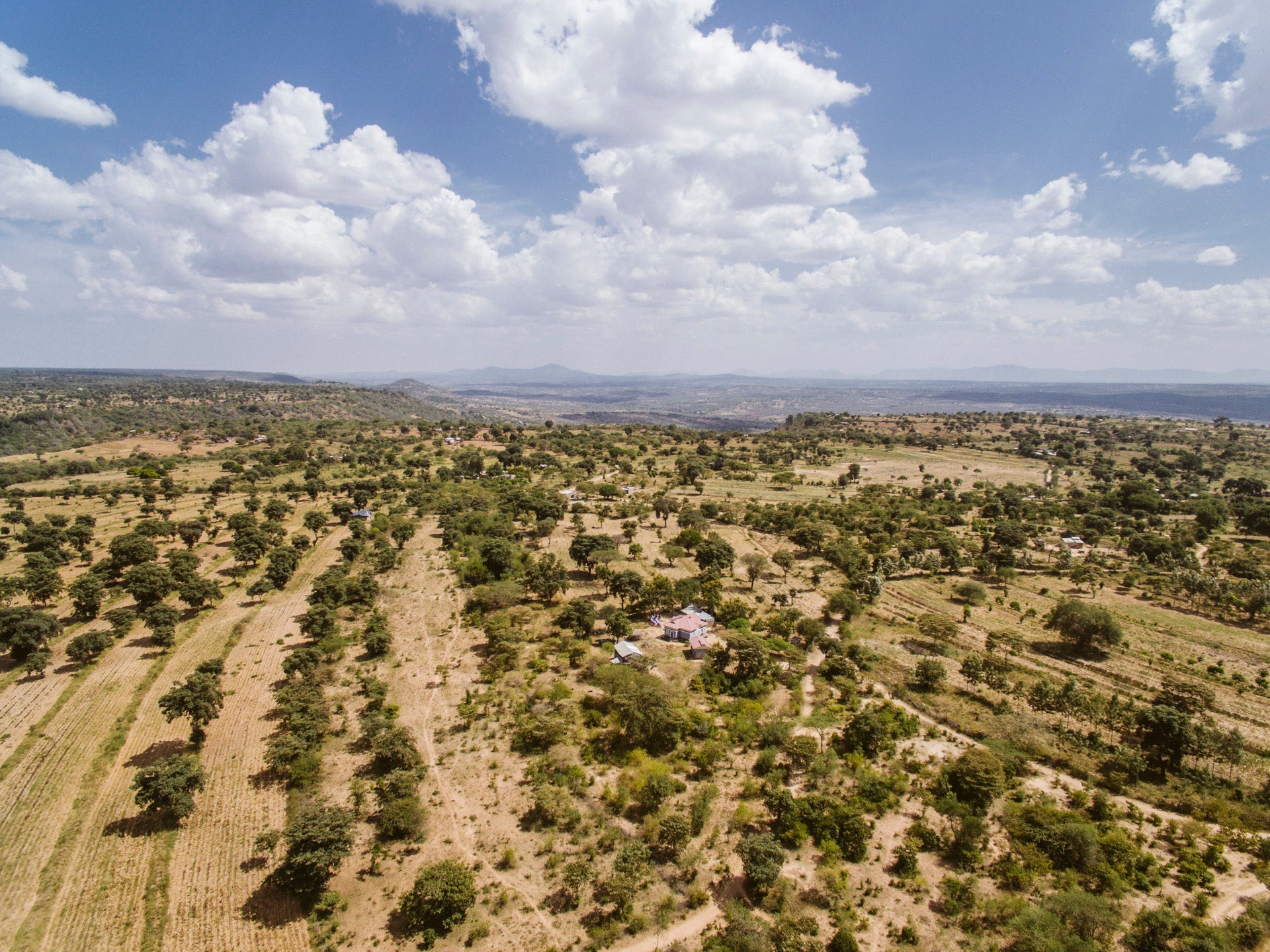 Radically sustainable
We at Mifuko have been radically sustainable from the beginning, striving for sustainability in everything we do. We are determined to be a part of building
a better, sustainable future. We want to contribute to solving the issues humanity faces, such as poverty, gender inequality, pollution, and loss of biodiversity.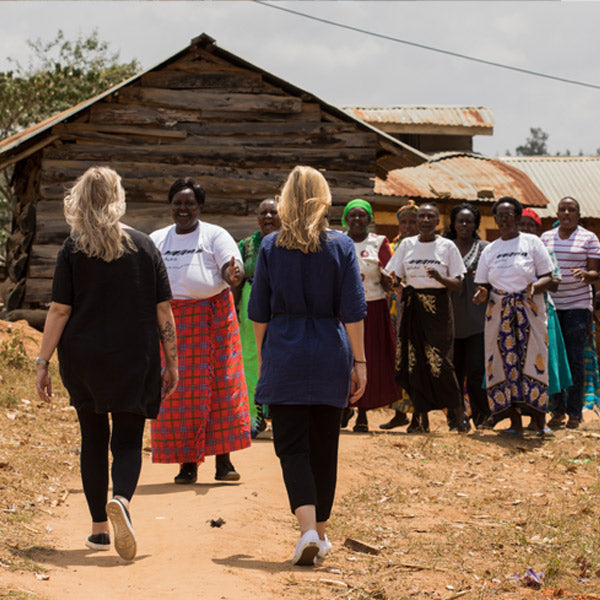 The story of two friends
Mifuko was founded in 2009 by two Finnish designers. From the start their mission was to bring joy to customers while improving the welfare of women in rural areas of Africa.