Size information
You can find detailed product dimensions on each product page, under the tab "Size info". Here on this page you can see the products in use and compare their sizes based on the pictures.
All our products are handmade, so their size and shape may vary slightly.
Kiondo & Mkeka baskets
Kiondo and Mkeka basket models have the same size scale. Basket sizes range from XS all the way to XXL. All Kiondo sizes are available with and without handles.
Kiondo shoulder bags
Our Kiondo shopper basket sizes range from XS to L. The long shoulder straps make carrying the bag easy.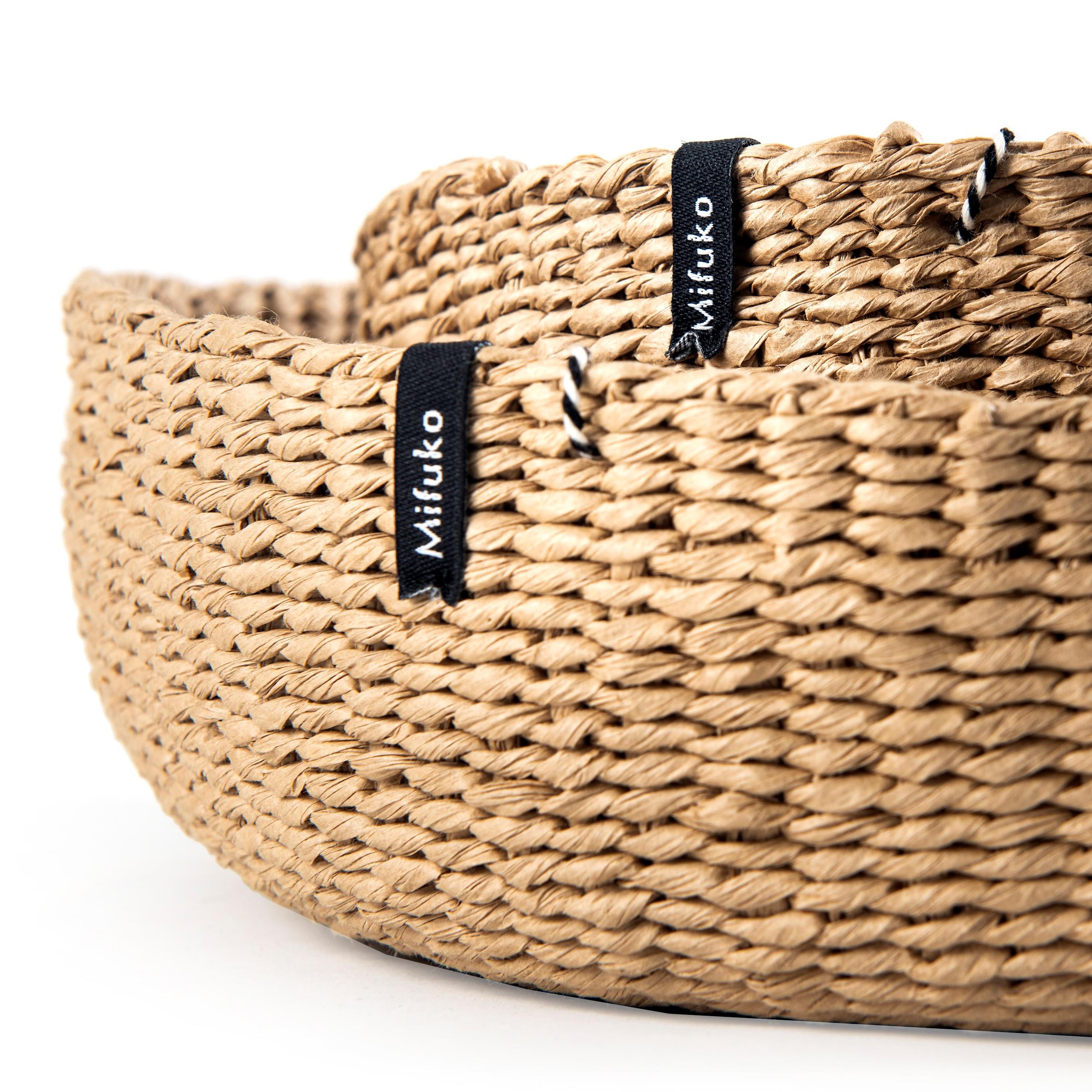 Sustainable materials
All Mifuko products are handmade from sustainable materials.