Our beautiful wooden ornaments have been carved out of fallen jacaranda tree branches. Some of them are left in their natural state to highlight the skilful craftmanship, while some are meticulously hand painted.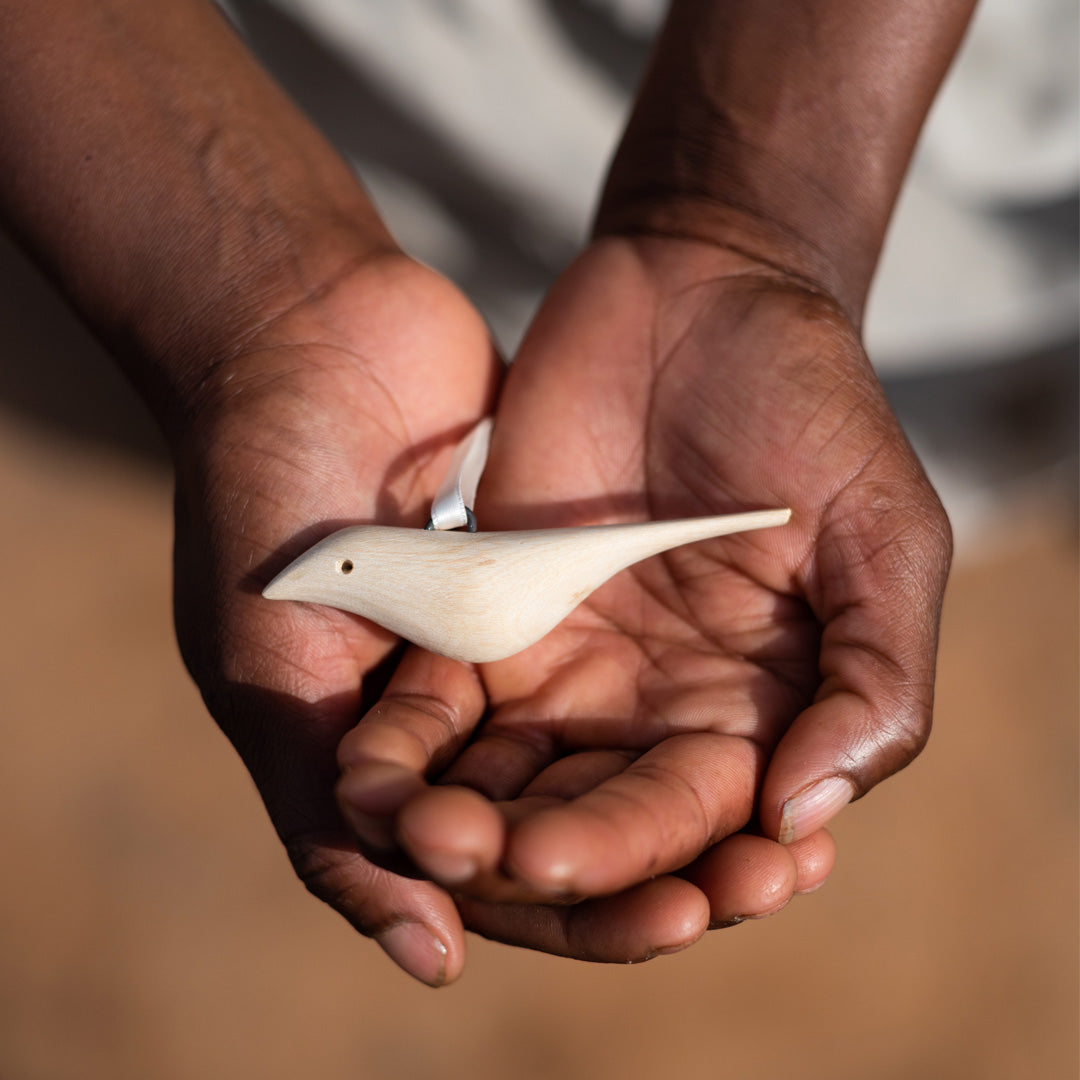 Natural wooden ornaments
Mifuko's natural wooden ornaments are carved from one piece of wood in Kapya Kitungwa's Fair Trade workshop in Nairobi, Kenya. Mifuko collaborates with Kapya Kitungwa and his workshop through Made51. Made51's mission is to bring beautiful refugee-made products to a global market. Made51 has been brought to life by UNHCR, the UN refugee agency, a global organization dedicated to saving lives and building a better future for refugees, forcibly displaced communities, and stateless people. Kapya Kitungwa is a Congolese refugee artisan and founded the workshop to employ other refugees. Now he employs nine people with different backgrounds, but a shared love for wood carving. The skilful craftmanship shows on the ornaments that are carefully finished without any chemical treatment, bringing out the natural colour of the wood.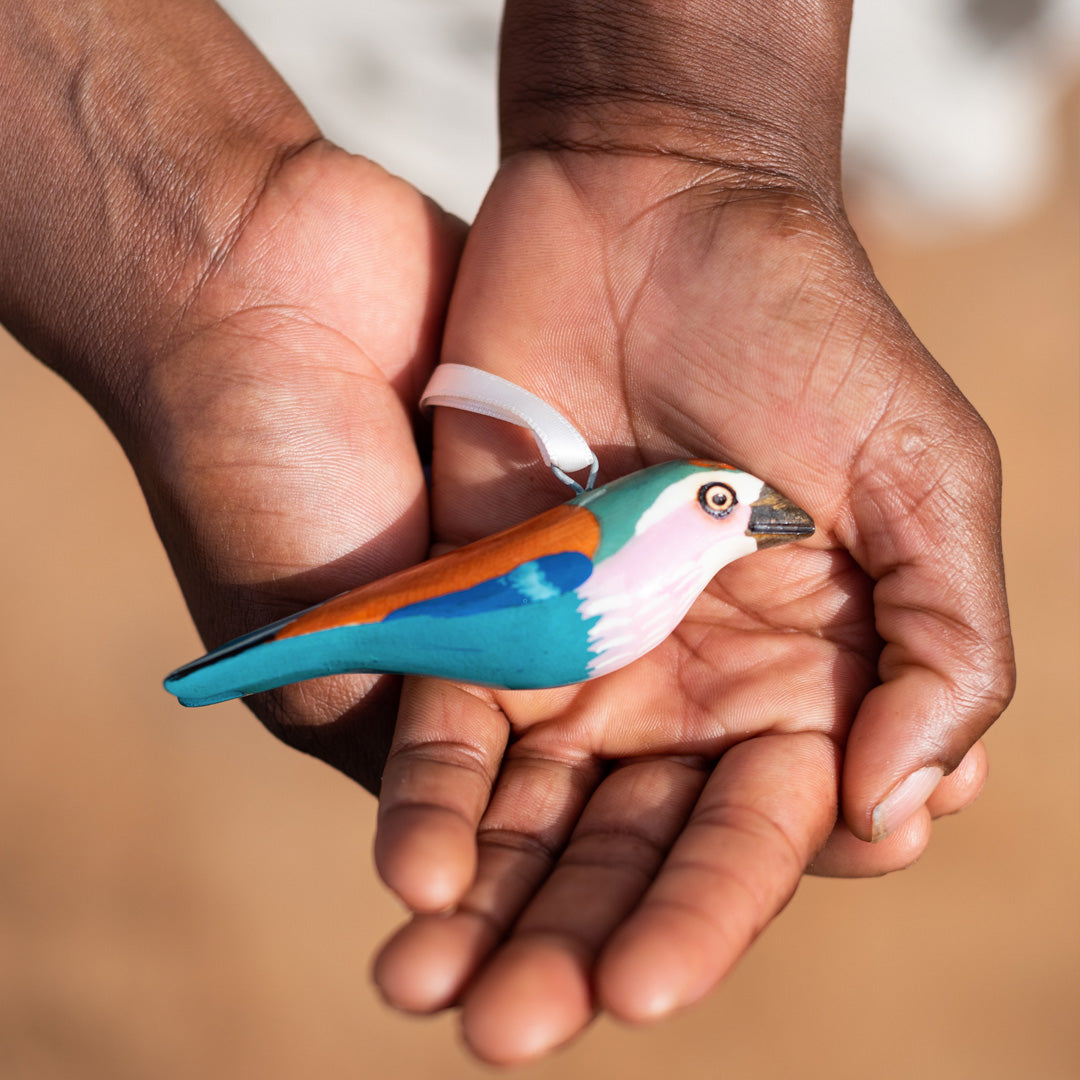 Painted wooden ornaments
Our painted bird and animal ornaments are carved by hand out of fallen jacaranda tree branches and surplus wood. They are made in Nicodemus and Cecilia's Fair Trade workshop in the outskirts of Nairobi, Kenya. Nicodemus and Cecilia have a small family workshop specializing in wood carving, and Mifuko has been collaborating with them since 2010. All the artisans have been trained by Nicodemus' parents, thus passing on the handicraft tradition to a younger generation. The entire process of carving, sanding and painting is done by hand by talented artisans. While the branches are still soft, they are cut and carved into birds and then dried before sanding. The delicate wooden birds are then painted meticulously with water-based acrylic colors. Once painted, each bird gets six coats of clear varnish with time to dry between each application. Each bird takes several hours to finish, and each is unique. 
Mifuko Blog
Latest articles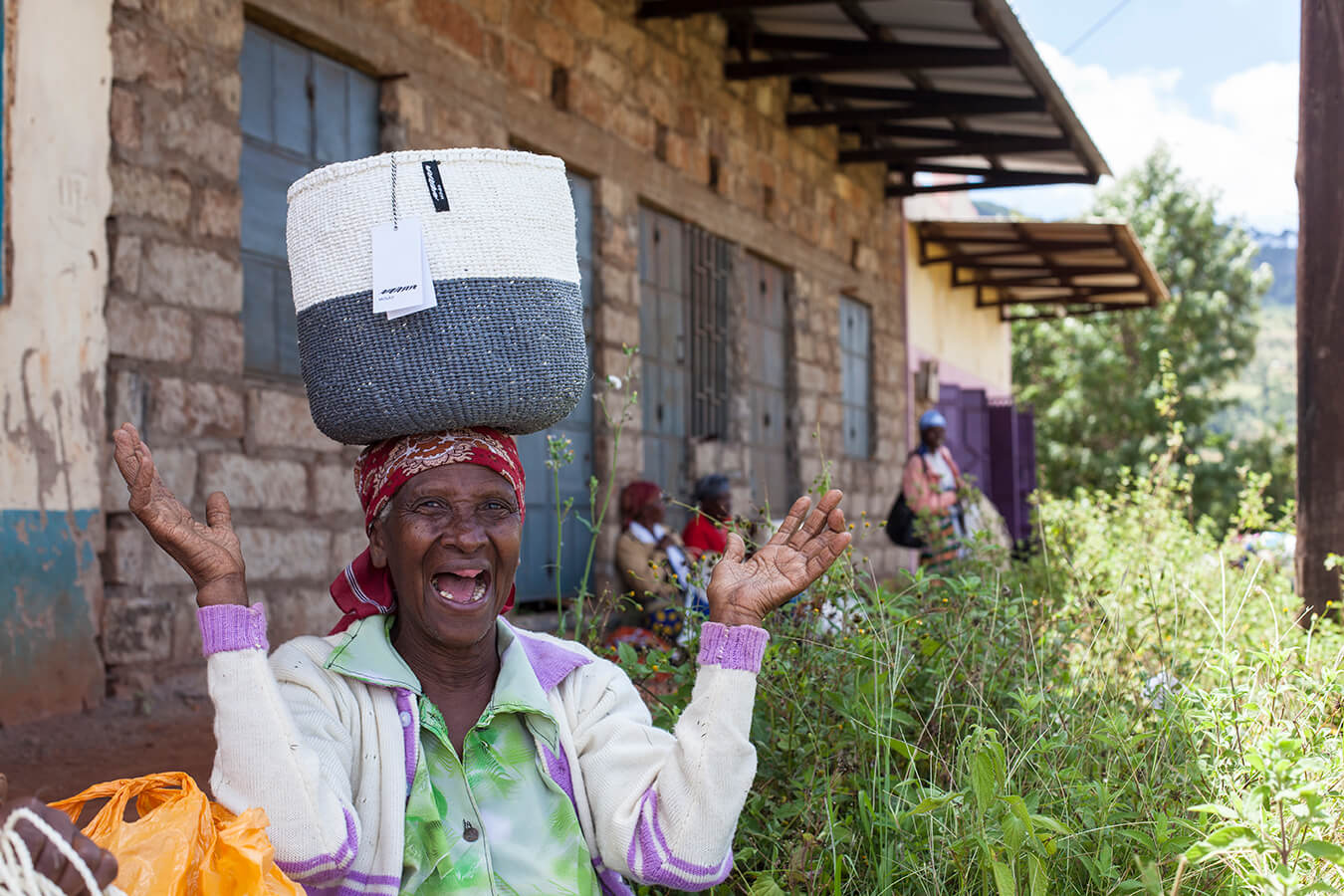 Our goal is to contribute to solving the issues humanity faces, such as poverty, gender inequality and loss of biodiversity.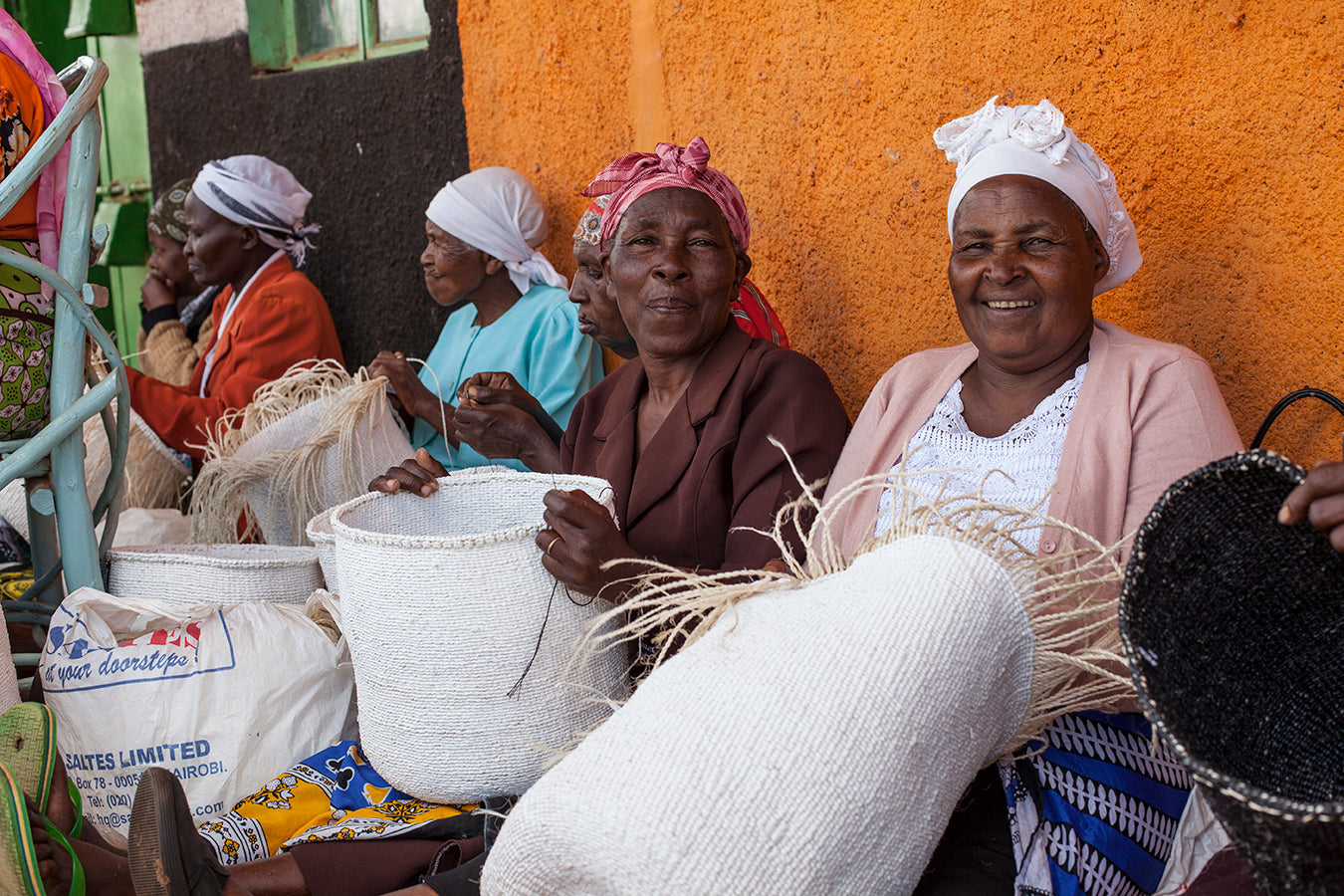 The journey of Mifuko's baskets from the artisans' hands in rural Kenya to your home, begins with you.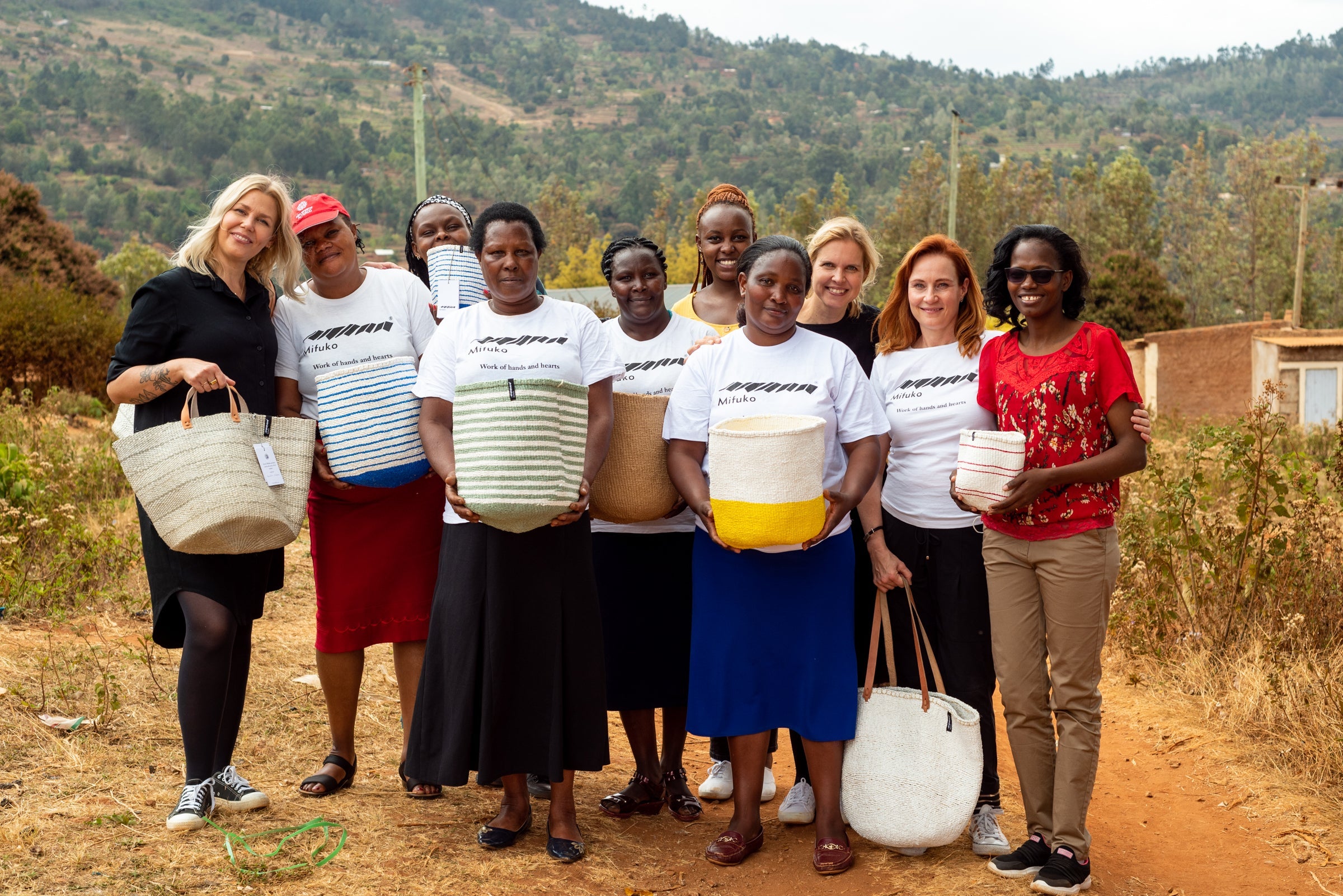 Three inspiring women in leadership positions at Mifuko's Kenyan team talk about their experiences as women in the work force and what it means to #EmbraceEquity.